videoAt a specially scheduled press conference, the lawyers of Nabil B. lash out at the NCTV about what they see as 'lax security' of all those involved in the Marengo trial, including that of Peter R. de Vries. "We were not listened to enough. Even to this day, after Peter's death, it is all still insufficient," said counsel Peter Schouten at the secured press conference. The lawyers for the crown witness demand an independent and broader investigation into the three murders, which they believe are linked to the Marengo trial.

Sebastian Quekel & Peter Winterman

Aug 5, 2021

Latest update:
05-08-21, 18:51


The lawyers of crown witness Nabil B. have little confidence in the investigation into the murder of De Vries announced by the Ministry of Justice and Security. They had a meeting with the ministry earlier today to discuss their criticism of the announced investigation.
The ministry has stated in a written response that it has 'all confidence' that the current investigation will be conducted 'independently and critically'. The results are expected to be ready in the autumn. "The lawyers' wish to also initiate an international investigation is of course free to them."
Security
According to lawyers Peter Schouten and Onno de Jong, one major integral investigation is needed to find out where they believe things went wrong in the past period. "We hope to be able to discover a pattern of how the security of those involved has failed," explains Schouten.
Schouten confirms that Peter R. de Vries did not want strict personal security, such as John van den Heuvel currently has. "But Peter did have conversations with a security expert from the Central Netherlands Public Prosecutor's Office about the type of security that could be offered."
Making errors
Government agencies have made a lot of mistakes in the months prior to the murder of Peter R. de Vries, according to the lawyers. "Peter thought it was ridiculous that he was not told on the basis of which information he was on a death list," says Schouten. "It is a bad thing that intended victims do not receive certain information. After all, Onno and I are lawyers and are bound by professional secrecy. We want an in-depth investigation into what kind of concrete information existed and what has been received."
The lawyers suspect that government agencies have not exchanged good enough information and that the threat assessment has been insufficient. According to Schouten and De Jong, this must be thoroughly investigated. "We will do everything we can to improve the security situation for those involved. We're not going to let this go. Even if this is not our job", says Schouten.
'Incomprehensible'
Peter R. de Vries was also the confidential counselor of the key witness in the extensive liquidation process of Marengo. He was shot on the street in Amsterdam on 6 July and died nine days later.
Lawyers Peter Schouten and Onno de Jong call it 'incomprehensible' that Tjibbe Joustra, former National Coordinator for Counterterrorism, has been appointed by outgoing justice minister Ferd Grapperhaus as chairman of the investigation committee. They are very upset about that. The NCTV – and predecessor NCTb – is responsible for security matters. De Vries was not secured.
"The role played by the NCTV and also the Public Prosecution Service has had disastrous consequences. In any case, with the murder of De Vries, but possibly also with the murder of the brother and lawyer of the key witness," said Schouten. "That is why there must be a really independent investigation, conducted by someone who is completely separate from the Dutch state and therefore also the NCTV and the Public Prosecution Service."
Text continues below these tweets
Lifetime
Since it was announced at the beginning of 2018 that Nabil B. had presented himself as a key witness, his innocent brother Reduan was first shot dead. In September 2019, his lawyer Derk Wiersum was murdered. The two suspects in the murder of Wiersum were sentenced to life imprisonment last month, the court has yet to rule. Peter R. de Vries was shot in the center of Amsterdam early last month when he walked to the parking garage after a broadcast of RTL Boulevard. Shortly afterwards, two suspects were arrested.
The Marengo process involves multiple liquidations and attempts to do so. The main suspect is Ridouan Taghi. He is not a suspect in the three murder cases involving the key witness, but he is pointed to as a possible client.
Watch our videos about the attack on Peter R. de Vries here: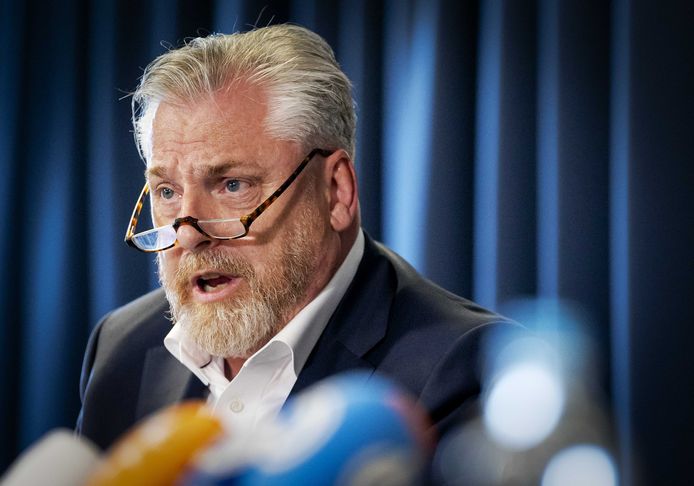 Free unlimited access to Showbytes? Which can!
Log in or create an account and never miss a thing from the stars.

Yes, I want free unlimited access