For the eleventh and last time, the MH17 process was dominated by the victims today. Eight relatives shared emotional stories in court about the disaster that has haunted them like a dark cloud for more than seven years.
The images from Schiphol's security cameras are surreal. In an unrecognizable environment, Alex Ploeg (56) walks through the hall, smiling broadly, on his way to the gate of flight MH17. The time is 10:41 am. Almost the same time as the images are shown seven years, three months and 22 days later in the courtroom of the court at Schiphol during the criminal trial.
"The images are almost cinematic," says Piet Ploeg, chairman of the Vliegramp MH17 Foundation and brother of Alex. "He was walking towards his death. My brother has never been found. That's why those very last images are worth a lot to me. I thought it was important to show them." Since the start of the MH17 criminal trial, in March last year, Ploeg attended almost all 45 session days. Today, as a next of kin, he was allowed to use his right to speak.
neck stroke
He tells how his parents, who died two years ago, never got over their grief. They previously lost their daughter – Piet's twin sister – and on July 17, 2014 their eldest son Alex. "That was the death blow," Ploeg told the court. Until her death, my mother dreamed that my brother was still walking around on an island somewhere. My father became more and more introverted. You don't wish this last phase of life on anyone."
He remembers his brother as a Burgundian, world traveler and scientist. He was there when Alex came with his wife Edith and son Robert to say goodbye to his parents before leaving. "We used to joke about the plane crashing."
gagging
'Disgusted and gagging' Ploeg saw uncensored images of the crash site. His brother is one of two victims who have still not been identified. Although the Netherlands Forensic Institute (NFI) is still investigating bone remains with new techniques, Ploeg has little hope. "There is a good chance that nothing will be found. It's hard to accept that his remains are gone, and that I never got to say goodbye to him."
Ploeg was the first of the last eight relatives to exercise their right to speak in the criminal proceedings today. In September, 91 relatives preceded them in impressive and emotional statements. The impact was no different today.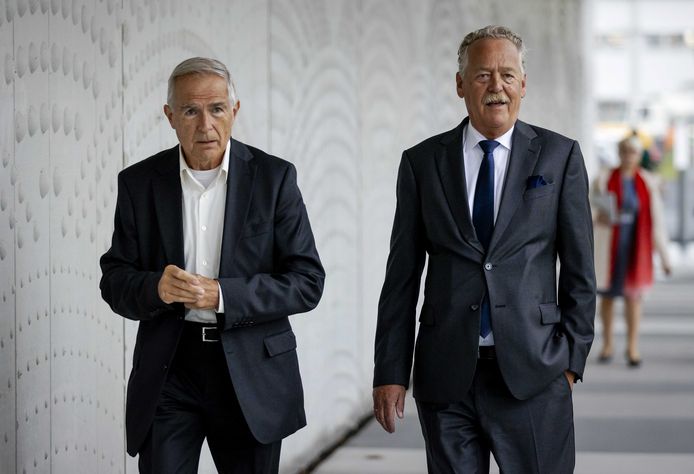 Anton Kotte, who lost his son Oscar, daughter-in-law Miranda and grandson Remco, showed video images of Oscar and Remco. "They are invaluable." He was the very last survivor to speak and concluded with the poem "So close yet so far away'.
The British Joanna Anderson, who lost her husband Stephen (44), had a statement read by the Dutch relative Silene Fredriksz. The disaster has driven families apart, but also created new friendships.
Deserted
Anderson was abandoned by the family and Stephen's employer (Maersk Drilling) after the disaster. "I feel lonely and abandoned, afraid of flying and afraid of the world. In my head it is never quiet." Now Joanna is the same age as her husband. "He was seven years older than me, but soon he will be younger than me forever."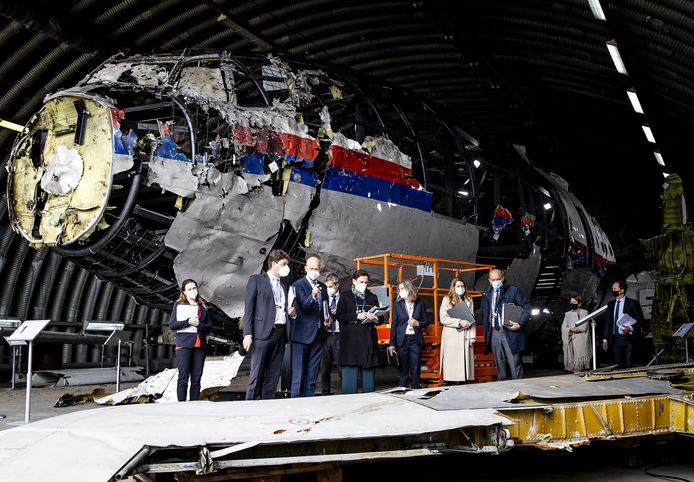 With the statements of relatives, the criminal case against four suspects – three Russians and a Ukrainian – is entering the final phase. The trial has been delayed for months because another witness may be heard: the Russian commander of the brigade that supplied the Buk missile that shot down MH17, according to justice.
order
The last surviving relatives also denounce the role of Russia and the crew of the Buk missile installation in their victim statements. Joanna Anderson: "Even though they followed orders, they chose to kill."
Piet Ploeg calls the role of the Russian government, which puts the blame on Ukraine for not closing the airspace. "Failure to make a decision about the airspace is not a license to shoot down a civilian aircraft."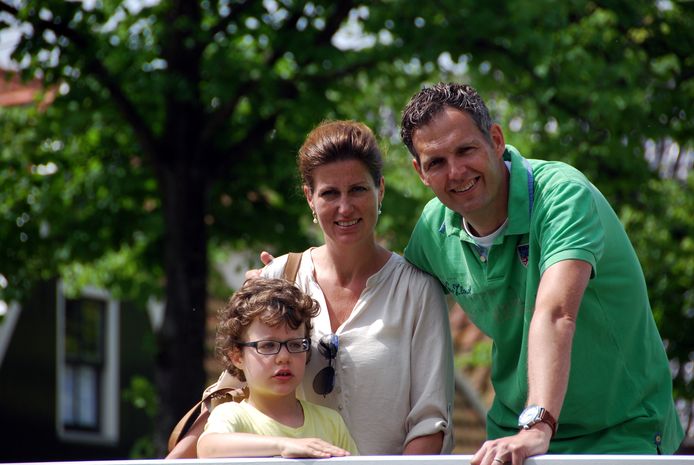 He is angry that the four suspects are 'shockingly indifferent' about the deaths of the 298 occupants. "They didn't even bother to defend themselves here. That is an insult to the next of kin."
Backpack full of sadness
The sister of Regis Crolla (19) says that she carries a huge 'backpack full of sadness, unhappiness and loneliness'. Her brother had just turned 19, had taken a gap year after high school with parties, hard work and foreign travel. After the holidays, he would start a new phase in his life.
He was identified by two clipped wristbands. "The smell of the wristbands was so sickening that I still don't feel well just thinking about it." The disaster continues to haunt her like a dark cloud. Sometimes light shines through. ,,I cherish all my luck with a black border," she says. ,,It hurts that I can't look suspects in the eye. I hope that justice will eventually prevail to make the inhumane suffering a little more bearable."
Watch our videos about the MH17 disaster here:
Free unlimited access to Showbytes? Which can!
Log in or create an account and never miss a thing from the stars.

Yes, I want free unlimited access
#relatives #MH17 #speak #dont #bother #defend #insult