Lancia is alive again. The once glorious constructor seemed dead and buried, but thanks to Stellantis, there is hope for a bright future again. They even promised us a new Lancia Delta. Now the small car manufacturers have not been sitting still in the meantime, because there are a lot of restomods in circulation. Just think of the Futurista of the Automobile Amos.
Or the electric Lancia Delta EVO-E from the French Green Corp Konnection (GCK). Because it forms the basis for a racing car that will be at the start of the World RallyCross (WRX) Championship next year. Really and truly.
kriesel
Some explanation. The World Rally Championship is undergoing a major makeover for 2022. All cars use the same technical base, powered by two Kriesel-made electric motors. That gives each WRX machine a system power of 675 horsepower. But you can choose the bodywork.
And that has GCK then decide to go for the body of a Lancia Delta Integrale, so that there is a direct link with the electric restomod that they offer. The French team drove a Renault Mégane RX prepared by Prodrive last year.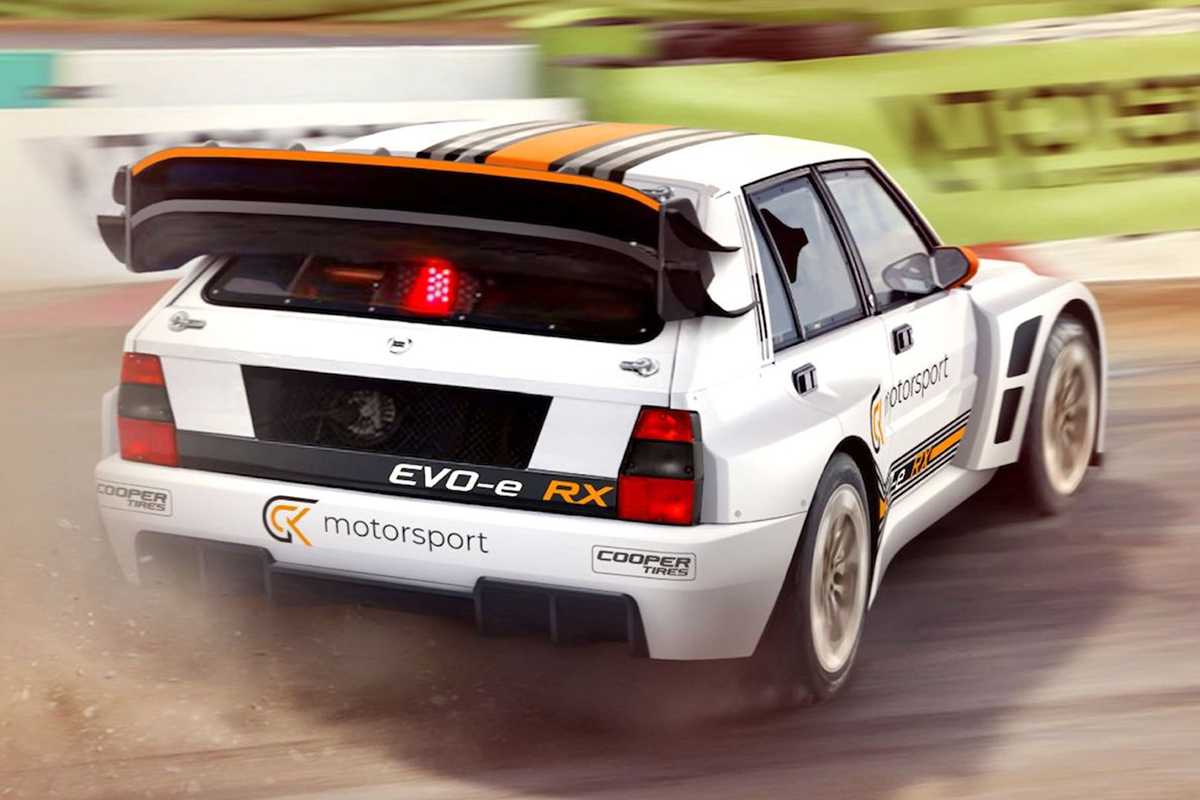 The street version
The street version of the Lancia Delta Evo-e developed by GCK is 200 hp and 350 Nm strong, it takes 6.6 seconds to sprint from 0 to 100 km/h and weighs about 1,450 kilograms. The battery pack has a capacity of 30 kWh and promises a driving range of 200 kilometers. As we saw with the Opel Manta GSe ElektroMod, the manual five-speed gearbox is simply retained. A new differential lock provides the necessary traction.
There are 47 copies planned, all based on an existing Lancia Delta Integrale. The restomod process starts with the complete restoration of the donor car, including the necessary reinforcement works on the structure and a thorough anti-rust treatment. The chassis gets a major makeover, from the brakes to the shock absorbers. The body, painted in matt gray, is equipped with a new body kit, which includes the hood, fenders and bumpers. Aerodynamic elements such as the splitter under the nose and the spoiler on the tailgate are also completely new.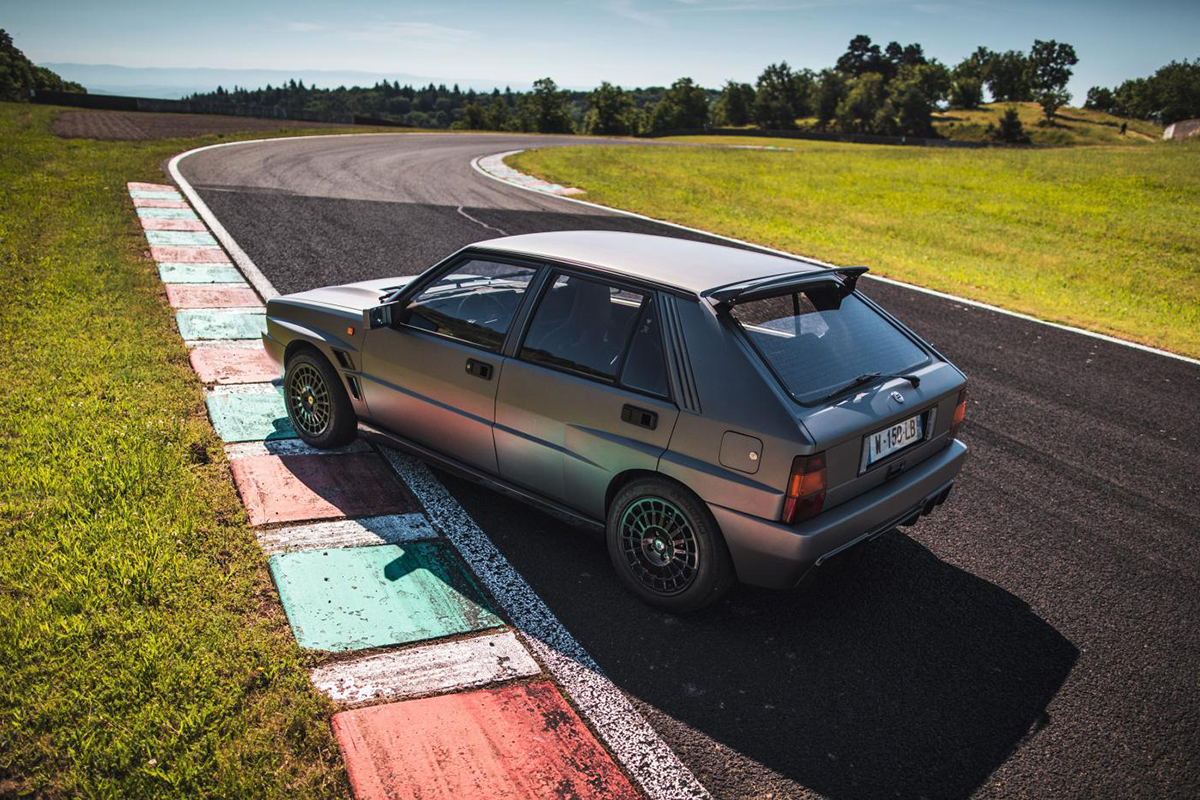 Didier Auriol
The electric Lancia Delta Evo-e will also get 11 so-called Rallye versions, inspired by the rally car that won six consecutive WRC titles (1987 > 1992). They get an inflated body, which is partly made of carbon fiber, optionally painted in the legendary Martini colours. The chassis is largely made of aluminum and the interior wrapped in Alcantara welcomes feather-light racing fairings from Sparco, while the manual gear lever gives way to a quickshifter.
Also nice: that Lancia Delta Evo-e Rallye is handed to you by rally hero Didier Auriol. The Frenchman drove four WRC seasons for the factory Lancia team (1989 > 1992), a period during which he won several rallies. He also became world champion, but that was at the wheel of a Toyota Celica in 1994…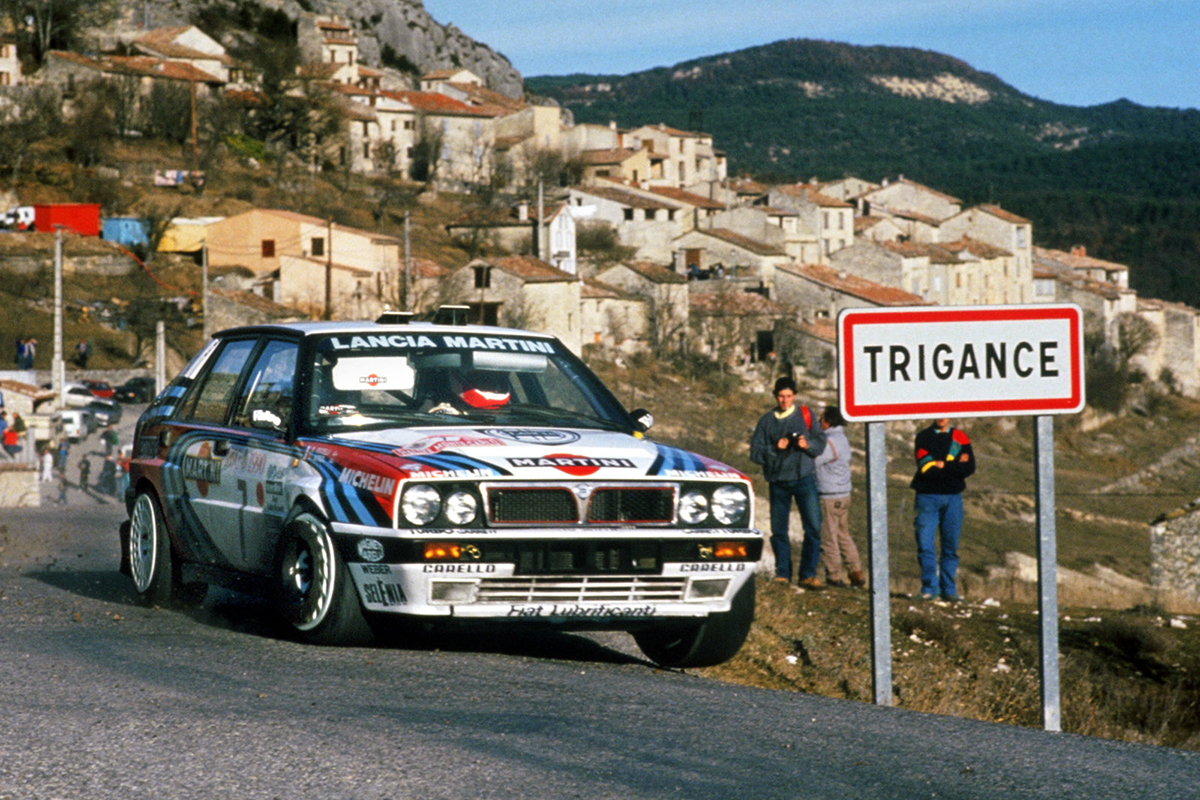 #Lancia #Delta #comeback #rally #sport