Bharti Singh and Harsh Limbachiya have been arrested by the NCB in the drugs case and have been sent to judicial custody for 14 days. While the names of Bharti and Harsh in the drugs case have given a shock to their fans, popular comedians like Raju Srivastava and Johnny Lever are surprised.
After Raju Srivastava, now Johnny Lever has given his opinion on the arrest and consumption of drugs of Bharti Singh and Harsh Limbachia and also made an appeal to both.

Johnny Lever's advice to Harsh and Bharti – come out and ask everyone not to take drugs
Johnny Lever said in a conversation with our colleague Times of India, 'I would like to say only one thing to Bharti and Harsh. When you come out, then request every artist, small and big, who works with them, that they should not consume drugs. '
Read: Drugs case: Bharti Singh and Harsh Limbachiya sent to judicial custody till 4 December

'Accept your mistake, no one will give a bouquet of flowers for this work'
Johnny Lever continued, 'Look at Sanjay Dutt. He confessed to the world that he used to take drugs. What other example would be bigger than this? 'Confess your mistake and vow to quit drugs. No one will come to give you a bouquet of flowers for this case.
Drug Case: Bharti and Harsh sent to 14-day fresh custody

Johnny told his story of drinking alcohol
Johnny Lever further said that now the consumption of drugs has become as common as the consumption of alcohol and if it continues like this then the whole industry will be spoiled. He said, 'The trend of drugs has now become the same as it was some time back. Alcohol was very easy to find and there were many parties. I too made the mistake of drinking alcohol. I quit drinking when I feel that alcohol is spoiling my talent and creativity.
Read: Raju Srivastava, raging on Bharti Singh and Harsh in the drugs case, said – Isn't there a comedy without getting drunk?
'If the consumption of drugs keeps increasing, the industry will be spoiled'
He said, 'But the use of drugs by the creative people of this generation is now crossing the limits. If you are caught indulging in it, then think about what will happen to your family. How will those people who are watching your story on the news channels. If this trend of drugs continues, then our industry will deteriorate.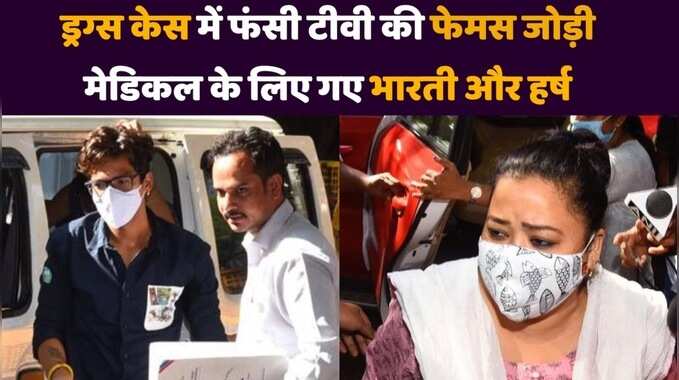 Famous TV couple caught in drugs case, Bharti and Harsh went for medical
Read: Bharti Singh's 5-year-old tweet getting viral after arrest in drugs case, people reacted like this
Johnny Lever said – a sign of drugs weakness, everything from name to career is bad
Johnny Lever said that that's why he tells the students to stay away from things like drugs. Because jail will go and jail is not the right place for creative people like us. Taking drugs is a sign of weakness and it only worsens your health and name. It also spoils your career. Apart from us seniors, there is a need to convince our juniors about the use of drugs, who have confessed themselves. Otherwise our industry will be spoiled.
Read: Drugs case: Bharti Singh and Harsh Limbachiya taken for medical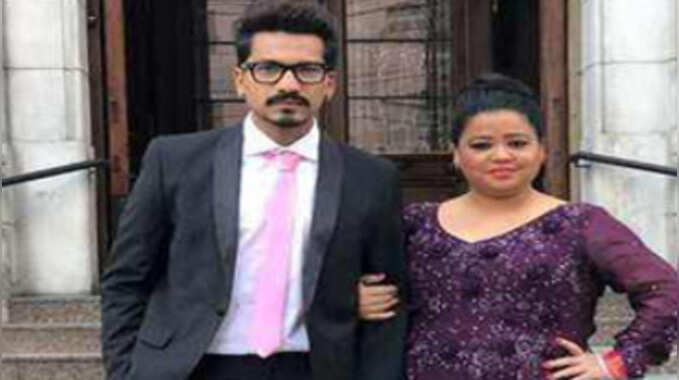 Harsh Limbachiya arrest after Bharti Singh in Bollywood drug case
.