Latina Televisión recently announced that the well-remembered series "pataclaun" will return to the screens. After that, the actress Johanna San Miguel, who played Queca, used her social networks to speak about the return of the beloved humorous program. The host of "This is war" made a comment as a directed claim to the San Felipe channel, because as is known, it is not the first time that the 'red noses' show will be broadcast again.
Johanna San Miguel and her claim to Latina
For its 40th anniversary, Latina announced that it will broadcast again "pataclaun"For this reason, in her Instagram stories, Johanna San Miguel shared a photo that speaks of the return of the series and alleges that she would not receive any economic benefit with the return of the July Naters production.
"And hopefully they pay us royalties", he wrote in his publication. As recalled, Wendy Ramos, Carlos Carlín, Gonzalo Torres, Monserrat Brugué and Carlos Alcántara were his castmates.
Carlos Alcántara also claimed royalties
The actor Carlos Alcantara He made a public complaint in 2015 about the broadcasts of "Pataclaun" and other productions made by television channels. He also commented that he hopes that at some point this situation can be resolved for the benefit of the actors and actresses.
"It is an abuse that they continue to broadcast your product and one does not get anything. There are no royalties for the actors, but the television channels continue to earn. I hope that one day this situation will be resolved," he said.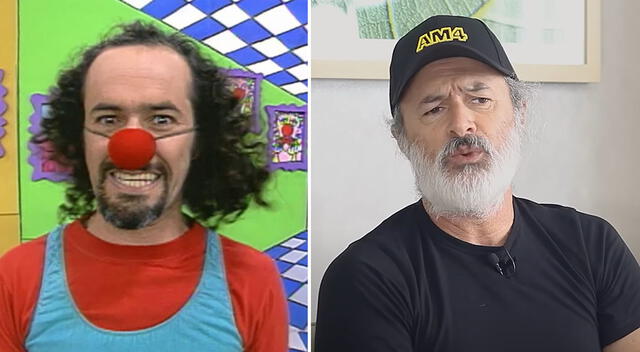 Carlos Alcántara was 'Machín' in "Pataclaun". Photo: composition LR/Latina/YouTube
#Johanna #San #Miguel #claims #Latina #retransmission #Pataclaun #hope #pay #royalties