Dimarco's header hits the crossbar (photo Lapresse)
Champions, Inter bows to Manchester City (and bad luck). Pride Dimarco: 'We played on par with a great team'
"It remains a lot of disappointment because we played on an equal footing with a great team like Manchester City. We're sorry we lost the most important match. Let's not forget that Guardiola's team was built to win the Champions League." So Inter full-back Federico Dimarco after the 1-0 defeat against Manchester City in the Champions League final. "Unfortunately the ball didn't go in… I'm sorry, I'm really sorry to have lost this final. For what Inter did this year in the Champions League. This final must be a starting point and not an arrival point". adds Dimarco.
Zhang, 'proud of Inter, we have shown that we are second to none'
"Winning and losing is part of sport. I want to congratulate all the members of Inter: they all gave 100%. And I congratulate City on an excellent season. We are proud to have made it to the final and to play against the best, being able to show our qualities without fear, regardless of the final result". Inter president Steven Zhang said this to Sky Sport after the 1 -0 in the Champions League final. "I think the mentality and quality of our boys is of a high standard. We are not inferior to anyone and everyone saw it tonight -adds Zhang-. It was a positive season to reflect on and we have already started working for the future for some time now."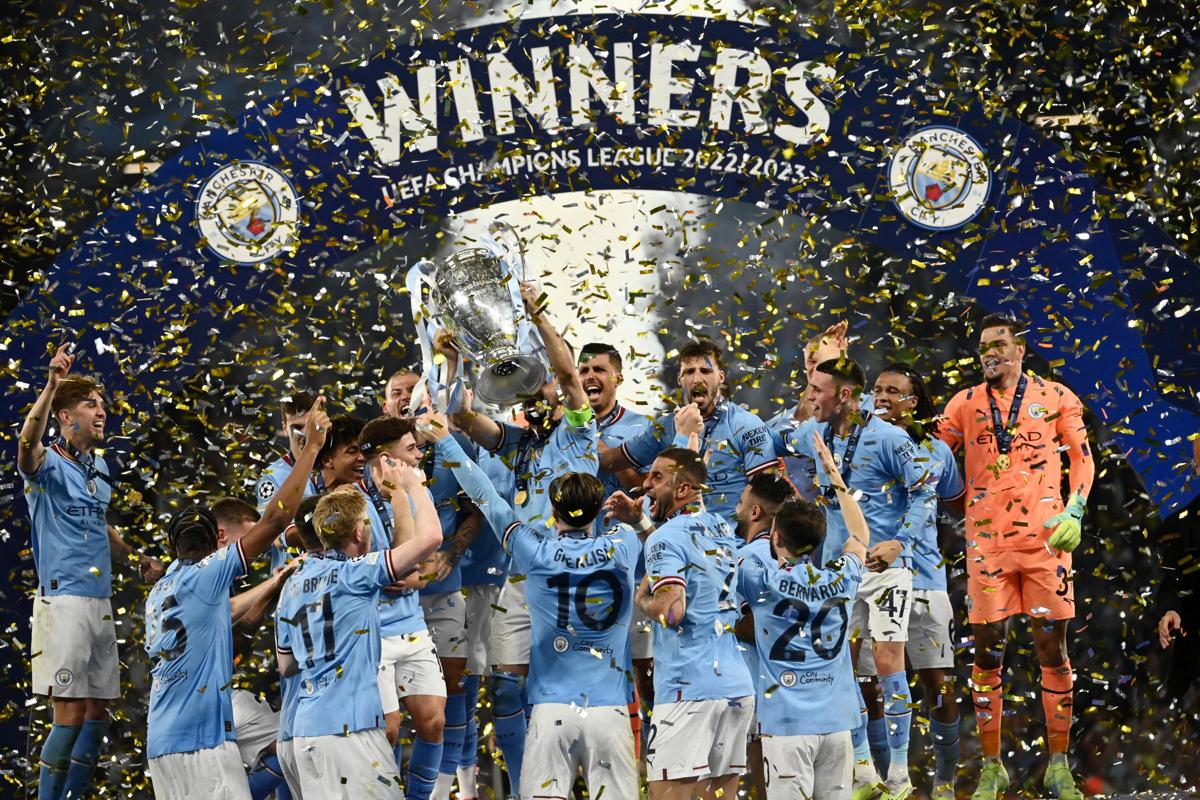 Champions: Inter on their knees with City. Lukaku disaster (score 4) and Lautaro flops. report cards
Inter, Inzaghi: 'Many regrets but I'm proud of the boys'
"I complimented the boys, they were great. It's a difficult moment, we lost a final that we wanted at all costs but we must be proud. Yesterday I said I would never trade my players for anyone and today the whole world understood why. We were strong together against a very strong team to which we conceded little. Lots of regrets but you have to be proud, I thank the fans who have been wonderful in allowing us to get here". Thus the Inter coach Simone Inzaghi after the 1-0 defeat against Manchester City in the Champions League final. "In the first half we didn't suffer much and at level we could have done better. In the second half, in our best moment, we created a lot. I wanted to play the extra time. City are a great team. Our journey in the Champions League has been exceptional but we want to go back to the final and we have chances to go again. We have to play like in the last three months and have all the players available," added Inzaghi on the Sky Sport microphone.
Guardiola like Zidane, only Ancelotti has won more Champions League
Rodri, "A dream come true, a gift from God"

#Inter #farewell #Champions #League #DiMarco #played #equal #footing #City