'Ceilings are made to break' tweeted the Indian human rights lawyer Menaka Guruswamy Tuesday morning. The country's highest judges had announced a few hours earlier that they had nominated lawyer Saurabh Kirpal (49) as a judge in the Delhi Court of Justice. If his appointment becomes formal, Kirpal will become the first openly gay judge in India.
Also read: How India Abolished the Sodomy Law

The nomination marks another milestone for India's rainbow community, in a country where homosexuals faced jail terms just three years ago because of their sexual orientation. In 2018, the Supreme Court finally overturned an almost 160-year-old law that criminalized homosexuality. A historic statement, indicative of the cautious shifts that are taking place in India, with gays, lesbians, transsexuals and everything in between daring to come out more.
So were Kirpal and Guruswamy, to whom this legal victory was largely due: as lawyers, they represented members of the community who had gone to court. Not long after that statement in 2018, Guruswamy and her partner came out. Van Kirpal, descendant of a family of lawyers and son of BN Kirpal, who served as chairman of the Supreme Court in 2002, was already known for his sexual orientation.
Public secret
Kirpal studied law at Oxford and Cambridge and worked briefly at the United Nations before becoming a lawyer in Delhi. That he liked men – and has had a partner for twenty years now – was an open secret at work for a long time, Kirpal . told last year to the news website The Print.
"I didn't hide it so much, it was more of don't ask, don't tell. It didn't feel like I could openly admit my homosexuality and stand in court as a lawyer."
In recent years, when Kirpal also became a more public figure, that changed (that's what he calls himself in his Twitter bio next to lawyer and foodie also 'accidental LGBTQ activist'). In 2017, he was unanimously nominated as a candidate for judge by the High Court in Delhi. The procedure requires that a committee of high judges then decide on the nomination and appointment, as happened this week.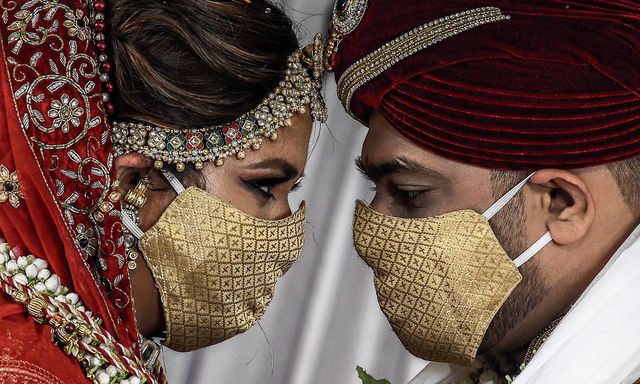 Also read: Choose the (forbidden) love

security risk
The Supreme Court has postponed Kirpal's nomination several times in recent years. The government, meanwhile, objected to Kirpal's appointment, saying his partner, a Swiss, could pose a security risk. Kirpal suspected it had something to do with his sexuality, he told The Hindustan Times. "Had I been a straight man with a foreign wife, this wouldn't have been an issue."
At first, Kirpal himself had doubted whether he would accept the offer. Nevertheless, the lawyer said 'yes' to the nomination in the spring of 2017. It is important for the LGBTQI community to have a role model, he said. "I truly believe that seeing diversity in the judiciary can change the lives of many in India."
The government can still request a review of Kirpal's nomination. If the Supreme Court then sticks to its decision, Kirpal's appointment will be official.

#Indias #openly #gay #judge #nominated