Highlights:
Omar Khalid's pre-recorded video released, many activists also came in support
In the video, Omar's allegations, who are critics of the government, are being implicated in a false case
Tell people don't be afraid! Fight for the release of people being implicated in false cases
Special Correspondent, New Delhi
A group of activists condemned the arrest of Omar Khalid in the Delhi riots, calling it a political revenge for the agitation against the CAA. In a press conference on Wednesday, these activists associated with civil society questioned why action was not taken against the BJP leaders who instigated the riots. At the press conference, just before Umar's arrest, his video was released, in which he said, "If you are watching this video, it means that I have been arrested." Omar has said in the video, in the action taken by the Delhi Police on the Delhi riots, they are not catching the rioters. Those who openly rioted, incited a riot in front of the police and cameras, even though the FIR was not given to them, the police was not even calling them for questioning.
In the video, Omar has said that those who are critics of the government, especially those opposing the CAA, NRC, are being implicated in false cases. They have no evidence. Many students and youth have been arrested. For the last few months, they have been trying to arrest me as well. On his speech in Amravati in February, he said, "20-30 seconds of my 17-minute speech was taken viral, in which I said that people need to get on the road, they are being told to plot a riot . The words of riot and violence are far off, I am talking about Satyagraha and Gandhi's violence. Now new statements are being made in the media. Omar has said, what is being spoken against the politics of dividing people is being tried to intimidate him and put him in jail and try to stop his voice. He has also appealed to people not to be afraid! Speak against the release of those against whom false cases are being conducted.
The press conference was attended by Khalid's mother along with civil society activist Harsh Mander, Supreme Court lawyer Prashant Bhushan, CPI ML leader Kavita Krishnan, journalist Pamela Filippos, Duta's former president Nandita Narayan. Wearing masks containing photographs of arrested students and activists, all demanded the release of all activists arrested under UAPA. Prashant Bhushan said, the police is also describing the members of the WhatsApp group as a conspirator who was set up to organize a protest against the CAA. Delhi Police is committing criminal conspiracy against innocent people who were protesting peacefully against a non-constitutional law in the name of investigation.
The activist present in the conference also told that a letter has been written to the President about this, that it should be investigated. Also, Kavita Krishnan questioned BJP leader Kapil Mishra, the Delhi Police for not taking action so far on Komal Sharma, an accused in the masked attack in JNU. He said, Delhi Police has arrested 23 people and we know how they are pressurizing people to speak against others or else they will impose UAPA. Efforts are being made to distribute it, but it will not be possible for them.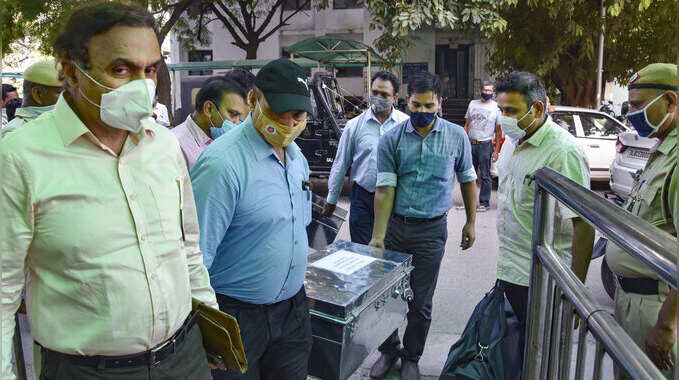 Police filed charge sheet under UAPA in Delhi riots case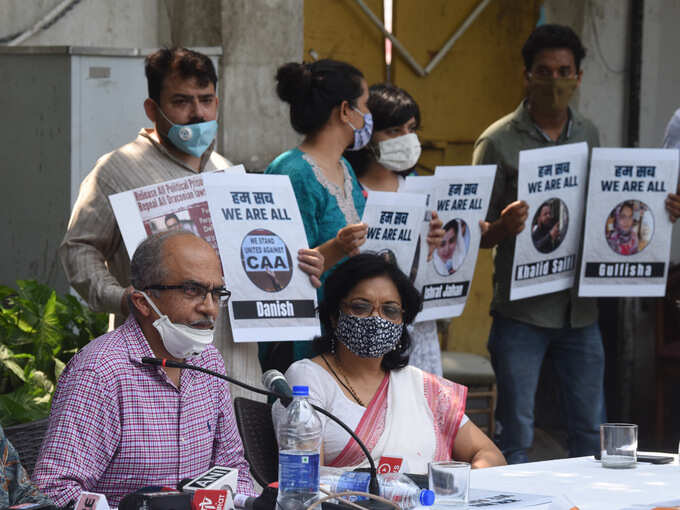 A group protested, calling it the political revenge of the anti-CAA movement
.