Saturday, June 10, 2023, 09:33

"I just want to see them, touch them." This is how Fidencio Valencia, the grandfather of the children found in the Colombian jungle after forty days missing, showed himself when he heard the news that his grandchildren had been found. After a frantic search for more than a month, in which both the military and indigenous people of the area took part, the outcome has been a happy one for the minors and their families, who want to be with them as soon as possible.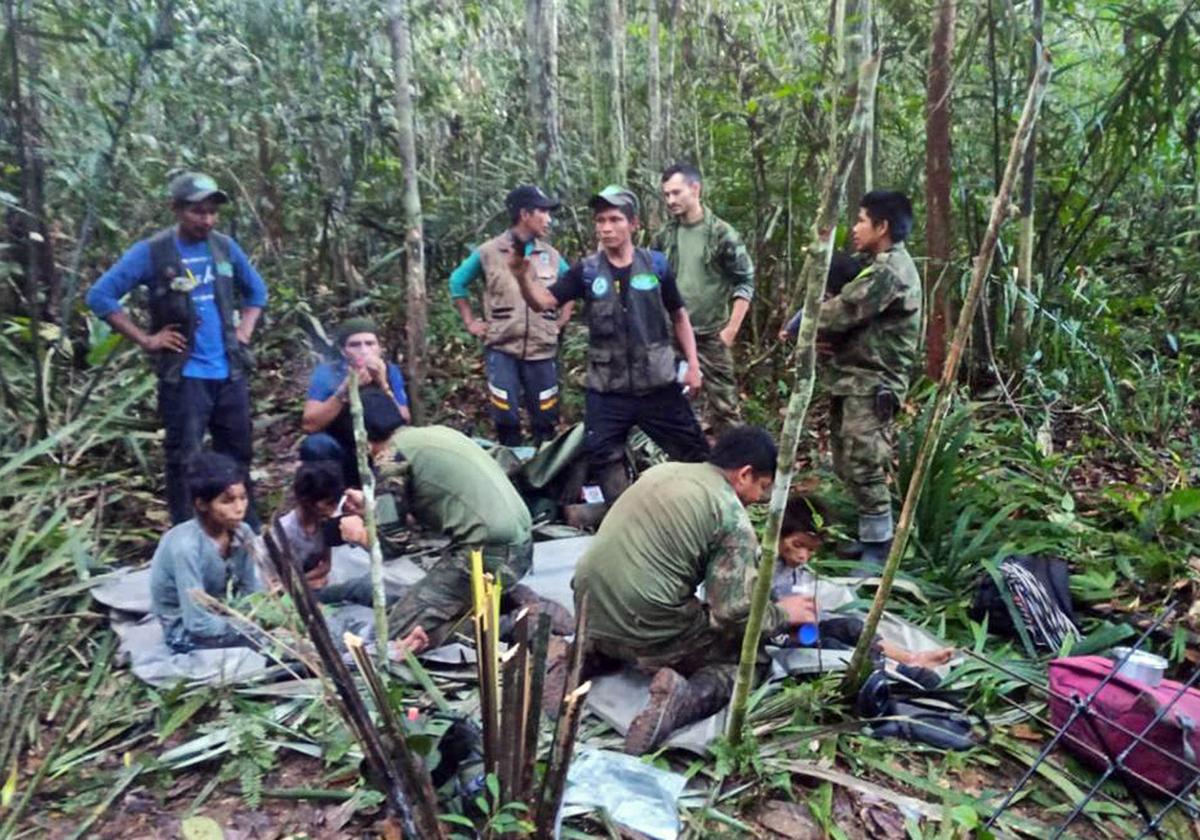 After the plane in which they were traveling with their mother suffered an accident and crashed, leaving the pilot, a leader of the community to which they belonged and the mother, lifeless, the little ones wandered through the jungle until they were finally found alive.
At 13 years old and with a "warrior" nature, Lesly kept her younger siblings safe, Fátima Valencia, the children's grandmother, told the press. She was waiting with her husband for new information about the minors from the city of Villavicencio. As explained by the general in charge of the rescue, Pedro Sánchez, he explained that it was the indigenous people who managed to find the whereabouts of the children.
The president of Colombia, Gustavo Petro, assured that the tools and knowledge of the indigenous tribes that the children possessed have been their salvation to survive so many days in a hostile terrain: "it is their learning from indigenous families, from living in the jungle, what who has saved them." According to the Indigenous Organization of Colombia, the Huitotos, natives of the area, live in "harmony" with the hostile conditions of the Amazon and preserve traditions such as hunting, fishing and gathering wild fruits.
#grandchildren