Warmth and touch – they are perhaps the most missed sensations worldwide during the pandemic. American physiologist David Julius and Lebanese-American molecular biologist Ardem Patapoutian were awarded the 2021 Nobel Prize in Physiology or Medicine on Monday for their discovery of the receptors on nerve cells that allow us to feel heat, cold, pain and touch. Thanks to these receptors, the nervous system monitors the position of the body, where the arms and legs are, how hot the cup of coffee is in the hand, but also, for example, whether the bladder needs to be emptied. Without those sensory perceptions, people cannot survive.
Until the discoveries of Julius and Patapoutian, scientists were puzzled about how our nervous system can register temperature and touch or pressure and convert it into an electrical signal.
"This award is well deserved," says molecular biologist Thomas Voets of the Catholic University in Leuven, who also discovered a heat receptor in 2011. "The research of the whole field is based on that, David Julius is really the godfather."
Heat and pain
To find the receptor in nerve endings in the skin that responds to heat and pain, Julius used capsaicin, the compound in hot chili peppers that causes a burning or even painful sensation. At the University of California in San Francisco, he grew cells that normally do not respond to capsaicin. One by one, he tested hundreds of genes in the nerve cells that register pain, heat and touch. He found cells that suddenly did respond when he put capsaicin in the culture dish, and in 1997 he discovered the pain receptor TRPV1.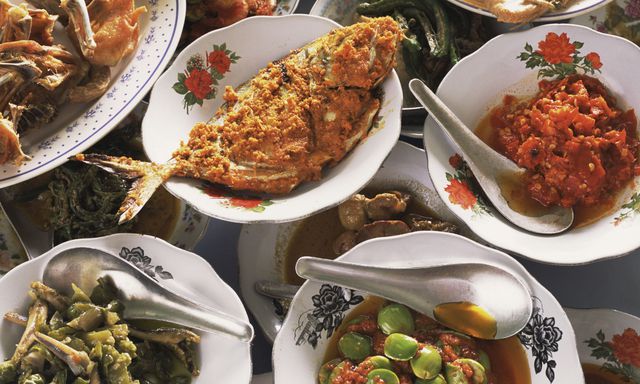 Also read: Nice! culinary pain

Julius's discovery turned out to be a donut-shaped channel in the wall of nerve cells, which opens for charged particles (sodium ions) after capsaicin stimulation, but also in response to heat: they also open at a temperature of 43 degrees Celsius or higher. Once that happens, the nerve cell sends an electrical signal to the central nervous system to signal the pain or heat.
In the wake of TRPV1, many more temperature-sensitive sensors were discovered. For example, Julius and fellow laureate Patapoutian also found TRPM8, a receptor that responds to cold and to menthol.
"We now have a range of sensors for everything we can feel as people," says Voets. 27 of the TRP receptors are now known in humans. Seven register heat or cold, only three of them extreme heat or pain – of which Julius discovered the first. "This allows people to register a difference of half a degree Celsius. With every sensation a different combination of receptors plays a role."
Painkillers
The receptors are important targets for new painkillers, Voets says. "But the search has turned up nothing. A substance that blocks TRPV1 could take away the pain of inflammation. That works with laboratory animals and humans. But the channel is also important for maintaining body temperature. The test subjects developed a fever."
Nobel laureate Patapoutian focused on an even more elusive sense if possible: touch. In his lab at the Scripps Research Institute in California, he grew special nerve cells that are sensitive to pressure. When he touched such a cell with a pipette, it reacted with an electrical pulse. He found 72 candidate genes for a pressure receptor, which he paralyzed one by one to see whether the cultured cells would then become insensitive. For example, his team found an ion channel that responded to mechanical touch – they named it Piezo1, after the Greek word for pressure. Later he found a second channel, Piezo2.
We use these touch receptors to feel touch and mechanical pain, but they are also involved in all kinds of essential and unconscious processes: detecting the position of the body (proprioception), feeling the blood pressure in the heart and blood vessels and the filling of the bladder and the intestines, and even in bone building.