Sunday, September 24, 2023, 10:00

In recent years it has become normal for people to use the plane to make any type of trip. Whether it is a trip to a city in Spain or outside the country, the plane is the most used means of transportation for long trips. Although its use is becoming more common, many still have special respect for flying aboard this device.
Those who fear this transport the most are very attentive to any type of noise or turbulence that may occur during the journey. If you have ever heard a strange noise when taking off or landing, don't fear, it has an explanation. From the official Vueling account they have published a video in which one of the airline's pilots explains the origin of this sound.
The origin of this characteristic airplane sound

As explained by the company on its TikTok account, this noise is called Power Transfer Unit (PCU). Some people describe it as the barking of a dog, others as a kind of saw. This sound does not mean that there are problems, on the contrary, it indicates that everything is in order. «It is a unit that what it does is supply hydraulic pressure with a certain logic. "The normal thing is that the passenger hears it when the plane is on the ground."
The Airbus A320 model aircraft, the most common short and medium-haul passenger aircraft in Europe, has three hydraulic systems: green, yellow and blue. The function of these systems is to move the different parts of the plane.
According to the One Air website, the PTU, also known as an energy transfer valve, connects the green and yellow systems, activating if a difference of more than 500 PSI is reached between them. It is not necessary for the crew to take any action, since it starts automatically as soon as it detects this difference.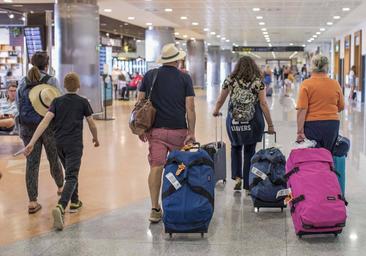 In this way, before each flight, the PTU performs a self-check, which will be done just after starting the second engine. This sound will be heard even if the valve is not operating. As soon as the airplane is on the ground or has the brake activated, the PTU is inhibited.
In short, when the PTU system does its self-test, the valve is operating under vacuum. That's why it sounds like a dog barking or some kind of saw.
#heard #sound #traveling #plane #airline #clarifies #origin