LIVE STREAMAccording to the (uncertain) RIVM models, the Netherlands must take into account a roundabout peak in January. There is ten to twelve days to speed up booster shots and keep infection rates low. The hard lockdown could be the final blow for the delta variant.

Niels Klaassen



Latest update:
11:17


The delta peak is behind us, but the omikron wave is feared. With more than 2400 corona patients in hospital, doing nothing is not an option, RIVM director Jaap van Dissel and bed coordinator Ernst Kuipers said this morning during a round of questions in the House of Representatives.
Parliament returns today from Christmas recess to debate the hard lockdown that has been in place since Sunday. "The time you buy is limited," said Kuipers. "According to the models, you now have ten to twelve days to accelerate booster vaccination."
If that succeeds, it could be better than the omikrone peak in hospitals in January. If that doesn't work, the number of daily IC recordings increases rapidly, to even eighty or more. Kuipers emphasizes that the forecasts are uncertain: for example, it is still unclear how sickening omikron really is. He does expect that the hard lockdown in combination with extra vaccinations can reduce the increase by fifty percent: "Then you can keep the numbers low for a longer period of time."
Delta drops
There is also good news, said Kuipers. The delta peak in hospitals is already weeks behind us: on December 2, hospitals saw the highest number of new patients on nursing wards, with just over 300 per day. That has now fallen to just over 200. ,,It is falling, it is going in the right direction. Although it is going slowly." But the omikron threat may soon put hospitals in a tight spot again.
(Article continues after the video)
RIVM director Van Dissel expects omikron to be dominant in the Netherlands before January – 'perhaps already around Christmas'. It is currently estimated that ten to fifteen percent of corona cases concern the omikron variant. "We are in a downward trend. So the question is when this will turn into an increase due to omikron."
The new mutant upsets all forecasts: in the worst scenarios, the lines shoot out of the existing graphs, with maximums of even 2000 or 3000 IC spots occupied. That is three times the standard IC capacity of the Netherlands.
Van Dissel: ,, Even with a rapid lockdown, according to our gloomy scenario, you are still at 100 to 150 IC admissions per day. Then you assume that the omikron variant is just as sickening as delta. But these are the bleak predictions."
Listen here to our podcast Politics Close
The cabinet pulled the emergency brake last weekend as a precaution. Part of the House of Representatives – PvdA, Volt, Bij1 – believes that action should have been taken much earlier. Other parties – Van Haga, PVV, BBB – are particularly critical of the structural lack of IC capacity in the Netherlands.
Various groups denounce the lack of a long-term plan, now that it is definitively clear that the coronavirus will control our lives – in waves – for years to come. The PvdA believes that the approach must be radically overhauled. There must be a special corona minister, the role of the Outbreak Management Team (OMT) must also be different, a 'fresh look' is needed. "We are at a dead end almost two years after the start of the crisis," said PvdA MP Attje Kuiken to this news site this morning. The texts were sometimes too difficult to follow, there was a lack of clear illustrations."
Clustering covid care in a number of hospitals in the country could offer a solution, but for now it is too busy to practice with it, says Kuipers. "If you ask hospitals now, it's impossible. At Erasmus MC (where Kuipers is chairman of the board, ed.) I would also say: I would like to practice, experiment. But not now: now everything is set up as optimally as possible to provide as much care as possible."
From noon this afternoon, the House of Representatives will debate with corona minister Hugo de Jonge and Prime Minister Mark Rutte about the hard lockdown and the lack of a Plan B.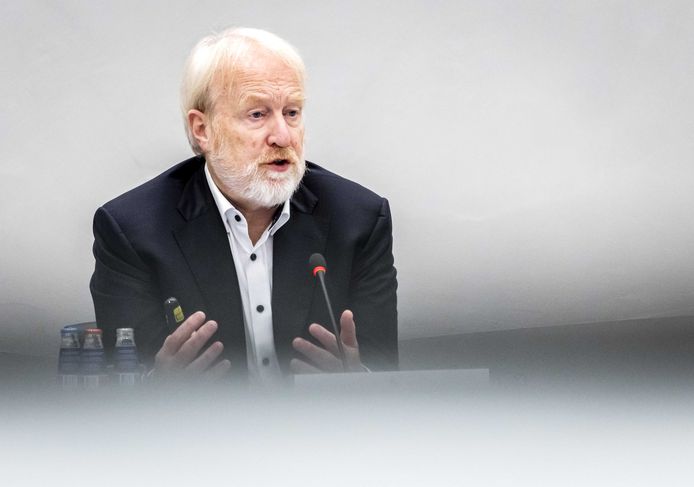 Free unlimited access to Showbytes? Which can!
Log in or create an account and never miss a thing from the stars.

Yes, I want free unlimited access
#Hard #lockdown #double #goal #final #blow #delta #variant #omikron #wave #slowed