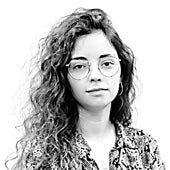 Friday, June 9, 2023, 10:29

Five years after his last solo 'show', Facu Díaz returns to the stage with his latest show 'Everything rotted', the work to which he has devoted "the most time and preparation", according to his statements. The young comedian has composed in this monologue a "biased, imprecise and deformed" x-ray of reality, since it is a story loaded with observations "that contribute between zero and nothing, typical of a person with a lot of free time," he says.
Friday
20 hours

Murcia
circus theater

Tickets
16 euros
Among the major themes of this Uruguayan humorist's proposal is climate change, international crises, pandemics, extremism and "other issues that torment the majority of mortals", or what is the same, the news that surrounds us in our day to day. With these ingredients, Facu moves through his optics and his particular humor to offer a 'show' to something reckless and of course very frivolous with which he does not hesitate to argue and even seek a new judicial process "to attract attention", in reference to a controversy that he had regarding false news and a complaint from victims of terrorism because of a 'sketch'.
We don't know what the courts will think, but what is certain is that he will provoke laughter from the public, just as he has been doing since the beginning of his professional career. The 30-year-old launched himself fully into the world of humor when he became part of the project 'Don't get involved in politics', which he shared with Miguel Maldonado from Murcia and with whom he also toured Spain. He has also collaborated on Buenafuente's 'Late Motiv' and has his own program on his Twitch channel.
#Facu #Díaz #distorted #Xray #reality