Dozens of mainly Afghan refugees have been trapped in the border area between Poland and Belarus for six weeks. Poland won't let them in, Belarus won't take them back. It is difficult to determine exactly how many people are involved and what their condition is. Journalists and civil society organizations are no longer welcome in this part of the European Union, now that a state of emergency has been formally declared. According to the Polish authorities, 8,000 attempts to cross the border illegally have already been registered this year. Last year there were 120. The cause is known: out of anger about new EU sanctions, Belarusian President Alexander Lukashenko picked up people from Afghanistan, Iraq and African countries, among others, and sent them to the border area with Poland, Lithuania and to guide Latvia. An area of ​​endless forests and dangerous swamps, where – as far as we know – at least five migrants have already succumbed to exhaustion or hypothermia. Lukashenko once again proves to be unscrupulous.
However, the European response to this crisis leaves much to be desired. Poland is in the process of 'pushing back' the migrants, including children, to Belarusian territory. A majority of the Polish parliament recently gave the green light to this practice, known in international law as refoulement and is prohibited. Yet it is happening again, on the borders of Europe.
Also read: Migration crisis at the border does not bode well for the Polish government

The Polish government is also guilty of demonizing: recently during a press conference two ministers linked the asylum seekers in the same breath with terrorism, bestiality and pedophilia. Photographs allegedly found on the migrants' mobile phones served as proof. In one of those photos, in prime time broadcast on TV, a man has sex with an animal. Images also passed by of, among other things, a beheading, terrorist gatherings, assaults and drug use. Warsaw has not been able to clarify the status or origin of this evidence. It is now clear that the majority of these are images that can also be found on the internet.
The rule of law in countries such as Poland and Hungary has been a topic of discussion for years. Judges and media under growing political influence, the violation of gay rights: the Netherlands is also very critical of this. Recently, the European Commission has taken a tougher stance. Anyone who violates the rule of law risks missing out on EU money. It seems to be working: three Polish regions that declared themselves 'free from LGBTI ideology', withdrew this after EU pressure. When it comes to refugees, however, it is painfully quiet in Europe. Since the refugee crisis of 2015, crackdowns at the EU's external borders have been met with much tacit approval. In the Mediterranean, too, people regularly turn a blind eye when migrants are pushed back to North Africa.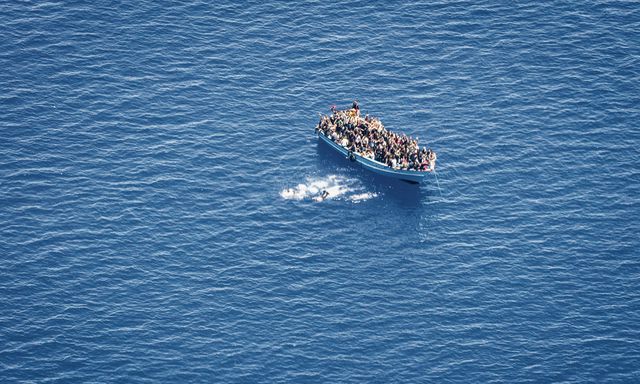 Also read: How a Dutch shipowner migrants 'pushed back' to Libya

Some EU countries are now also openly questioning whether 'pushbacks' should not be allowed after all under specific circumstances – for example if migrants are used as 'weapons' against the EU. The Commission has not rejected this for the time being. Legally, a distinction should then be made between refugees who 'honestly' knock on the door and those who are part of geopolitical games. A very difficult difference to make, abuse is lurking. After all the hopeful signs that Brussels is finally moving forward in defending the rule of law, it would be a huge step backwards.
A version of this article also appeared in NRC Handelsblad on 5 October 2021
A version of this article also appeared in NRC in the morning of October 5, 2021