Spain's request that national co-official languages ​​be used in the European Union is viewed with suspicion and skepticism in Brussels, where they are aware of the logistical problem that could arise if the example spread among the 27. And the EU is already a true tower of Babel, although – specialists emphasize – the linguistic variety in the 'old continent' is not an exceptional case either, since in Africa or Asia the diversity is even greater – only in India does its constitution recognize 22 official languages ​​- . Broadly speaking, in the countries that make up the community bloc, to a greater or lesser extent, nearly 200 recorded and living languages ​​or dialects are spoken.
There is a certain consensus among specialists that within those two hundred languages ​​or dialects spoken in the Union, 84 would be languages ​​with some degree of recognition and structured grammar. Of them, only 24 are official in the EU, meaning that European officials can use them for their official communications and documents, although it is true that the Union allows in some cases (such as the Spanish co-official languages) citizens to address the institutions in other languages ​​that are not on that official list
The 24 official languages ​​of the Union, according to article 55.1 of the EU Treaty (TEU), are: German, Bulgarian, Czech, Croatian, Danish, Slovak, Slovenian, Spanish, Estonian, Finnish, French, Greek, Hungarian, English , Irish, Italian, Latvian, Lithuanian, Maltese, Dutch, Polish, Portuguese, Romanian and Swedish.
The other 60 remaining languages ​​that are not official in the Union have very different statuses and names, which are not always comparable between countries. They are called regional, local, minority, minoritized, recognized, admitted, protected languages ​​or languages… The only exception to this whole mess is Belgium. It is the only country in the EU that, beyond its two official languages ​​(French and Dutch), does not have any designated minority languages.
Taking into account the great diversity of terminology within the EU, at least eight countries in the Union would have an equivalent to what in Spain are considered co-official languages ​​such as Catalan, Valencian, Basque and Galician. These eight Member States add up to 35 co-official languages, of which at least 20 languages ​​are not currently community languages. In other words, they would be totally new if they are incorporated into the European institutions as the Spanish Government intends for its three languages ​​(Catalan, Galician and Basque).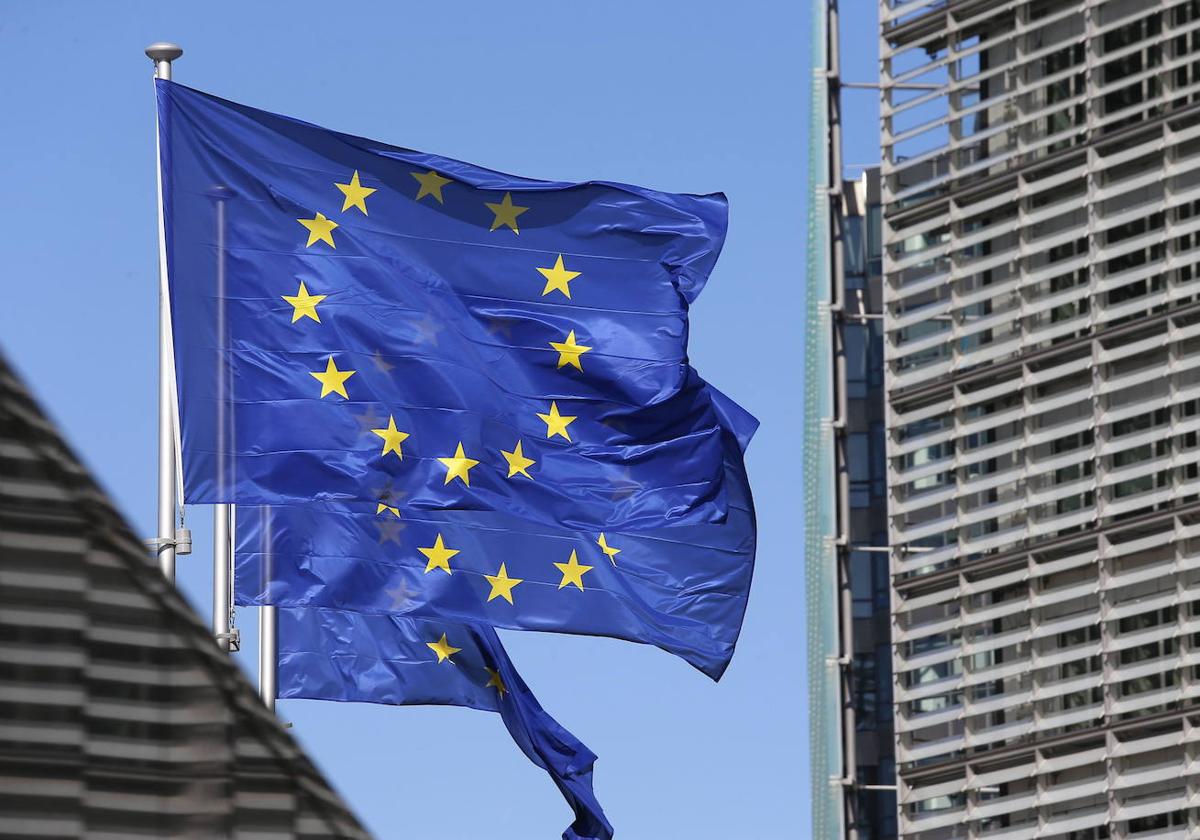 To these 20 languages, we should add the three co-official languages ​​whose incorporation Spain wants. In total, 23 new teams of translators in Brussels or Strasbourg to add to the 24 already existing.
The greatest diversity is in Poland, which, in addition to Polish, considers fifteen other languages ​​co-official: four of them are already official in the EU (German, Czech, Slovak and Lithuanian), but eleven would be totally new, six used in other countries that non-members (Armenian, Belarusian, Yiddish, Hebrew, Russian, Ukrainian) and five other purely ethnic Poles (Karaim, Kashubian, Roma, Tatar and Rusin).
If the Government of Giorgia Meloni copied the initiative of the Executive of Pedro Sánchez, five new teams of translators would have to be included in the EU. In Italy, beyond the very widespread dialects throughout the geography, since 1999 there are eleven co-official languages: six are already or would be official (Catalan, if it were to prosper; German, Croatian, Slovenian, French and Greek), but it would be necessary to incorporate Albanian, Franco-Provençal, Ladino, Occitan and Sardinian.
In Denmark, in addition to Danish, there are three other co-official languages. German is recognized throughout the State, but there are two other official regional languages ​​of Germanic origin: Faroese in the Faroe Islands and Greenlandic in Greenland.
Co-officiality in other countries

The Netherlands, to be on par with Spain, could demand the incorporation of its only co-official language, Frisian, which is spoken in the north of the Dutch territory.
Portugal, for its part, and this is an almost unknown fact, has had a co-official language since 1998. It was when Mirandese was granted charter as the language of Miranda do Douro, a municipality in the District of Braganza, bordering Spain and located just 50 kilometers from Zamora. About 15,000 people in the Trás-os-Montes region speak this language of the Asturias subgroup.
In Lithuania, for its part, two other Slavic languages ​​like Lithuanian are co-official: Polish, which is already a community language, and Russian, which is not but is co-official in Poland. In two other countries there are also co-official languages, but the quota of translators would not have to be increased if they followed the Spanish example because they are already languages ​​used in the EU. Slovenian is recognized in the Austrian region of Carinthia and English is recognized throughout Ireland.
Languages ​​with other recognitions
Babel, however, would take on biblical proportions if the incorporation of languages ​​with some type of official recognition or legal regulation, but that are not legally co-official, were accepted. Something similar to the cases of Asturleonese (bable), Aragonese or, with nuances, Aranese in Spain. For example, France could claim the entry of Celtic, Breton, Corsican, Occitan or Patuese. But, without a doubt, the biggest problem would be caused by Italy with the entry of its flood of 'dialects' that many regions consider languages: Piedmontese, Lombard, Ligurian, Emilio-Romanolo, Venetian, Friulian, Tuscan, Corsican, Romanesco, Neapolitan, Umbrian , Marchigian, Calabrian, Sicilian, Salentine, Sardinian, Milanese, Bergamasco, Bresciano, Trentino, Genoese, Mentonasco, Monegasque, Intemelio… and all this in addition to the six internal dialects of Emilio-Romagnolo or the six variants of Venetian.
#countries #recognize #nonEU #languages #coofficial