Thursday, March 17, 2022, 4:41 p.m.

Luis Tosar is always good, and 'Código Emperador' is no exception. The script by Jorge Guerricaechevarría stops to portray this agent from a shady state security body, who shows in the first minutes of the film that he is very good at what he does. We discover a bold and smart guy, a 'plumber' from the sewers of power who is given missions that don't make the news afterwards. If you have to spy on a politician or get dirty laundry out of him, there is our man who, as the canons of the genre dictate, has a disastrous family life.
Clichés have also taught us that these effective and cold spies, through love, always end up questioning their way of life and their convictions. In the case of Tosar's character, his world is turned upside down when he becomes intimate with a Filipina immigrant who works in the mansion of a couple who traffic in weapons (Alexandra Masangkay). For the film by Jorge Coira, winner of a Goya for the editing of 'El desconocido' and director of the series 'Hierro', there is also a journalist hungry for exclusives (María Botto), a politician who sells honesty but who likes too much flirting on the internet (Denis Gómez) and a soccer player who mistreats his wife but whose name and money save him from opprobrium and jail (Arón Piper).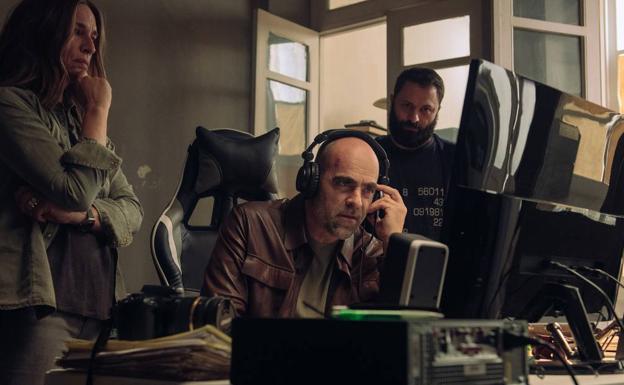 'Emperor Code' is a correct but predictable thriller, which does not focus on action – it only contains a chase – and where an intrigue in which technology plays a crucial role prevails. We soon intuit that it is only a matter of time before our hero's conscience bothers him and he has scruples. Coira rolls with solvency and constantly jumps offstage so as not to bore: Madrid, Bilbao, Budapest, Panama… The character of Luis Tosar is also plausible, a 'Mr. Wolf' specialist in solving wrongs, preparing traps, fabricating evidence. He always at the service of power, not justice. The plot of international terrorism with a nuclear bomb involved may be a bit too big for an entertaining film, whose action does not wane but without any memorable moments.
#Emperor #Code #correct #thriller #memorable #moments