Twelve Dutch nationals are already in Ukraine to register with the Foreign Legion of the Ukrainian army. This is reported by the Dutchman who has acted as a mediator. Remarkable detail: that mediator is currently still a suspect in a controversial case concerning a series of farm fires.
Since Ukrainian President Zelensky called on Europeans to come and help his country in the fight against the Russians, dozens of Dutch people have already reported to the Ukrainian embassy in The Hague, a spokesman confirmed earlier this week. The embassy has now placed a registration form online. Anyone who fills this in will also be brought into contact with Gert from Langbroek. "The embassy has asked me to act as a contact person for, among other things, transport," he says.
According to Gert, at least forty Dutch people want to go to the Foreign Legion in Ukraine, twelve of them would already be in the country. ,,At a meeting point, where they register. It's not necessarily all people who really want to fight, they want to help." Gert reported to the embassy in The Hague for the same reason. ,,I would also like to go that way, but I have no military experience at all. And the embassy also wants me to stay here to be a contact person."
Farm fires
But there's something else involved. The Ukrainian embassy also asks in its application form whether the future combatant has a criminal record. That makes Gert's choice a remarkable one: he has been a suspect for many years in a controversial criminal case concerning a series of farm fires from 2018 in and around his hometown. The Public Prosecution Service thinks that Gert, himself a farmer, started those fires. The farmer was acquitted by the court of arson in January, but the Public Prosecution Service has now appealed. He was convicted of money laundering and embezzlement of almost half a million euros. He himself appealed against that decision.
,,Why don't I just take a rest after the trial? Perhaps this is just some kind of distraction. The last three years have not been easy, but I always want to do something for other people," he says. A spokesperson for the Ukrainian embassy was unable and unwilling to confirm on Thursday evening that Gert had indeed been appointed as a contact person. "We're sticking to the official announcement that people who want to help can come forward."
Text continues below the image.
Military experience required
An addition was made from Ukraine on Thursday: only people with military experience are wanted to join the Foreign Legion. Now that the first Europeans have arrived in the country, it seems that not everyone has that experience. Then the volunteers are more of a problem for the Ukrainians than a big help. Gert: ,,Ukraine now says: hey, they must be able to do something. But I do not believe that all Dutch people who are there now have a military background."
In recent days, several Dutch (and Ukrainians living here) appeared in the media who are preparing to leave for the battle area, such as Joyce from Dordrecht. The Dutch government warned against going to Ukraine. It is not an offense to join the armed forces of another nation, as long as the Netherlands is not at war with that nation. However, the volunteers can get into trouble if they do not join the official Foreign Legion, but a people's militia. Then they could be prosecuted upon their return to the Netherlands.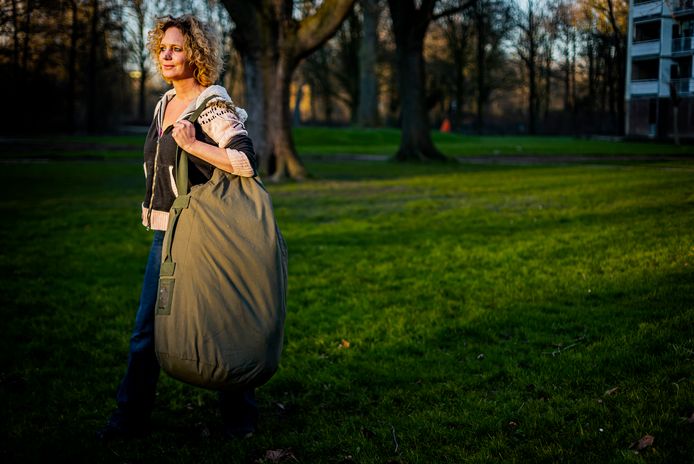 Watch our videos about the war in Ukraine here:
Free unlimited access to Showbytes? Which can!
Log in or create an account and never miss a thing from the stars.

Yes, I want free unlimited access
#Dutch #mediator #Foreign #Legion #suspect #farm #fires #case