Italy-Argentina is approaching and you think about Diego Dominguez. The legendary blue 10 from Cordoba gave us an interview, you will find it in the Gazzetta di Saturday 13 November and on the site. Here we bring you a gem, the story of the legendary goal that Diego scored at 77 ' Italy-Argentina 31-25 of the 1995 World Cup, with its transformation.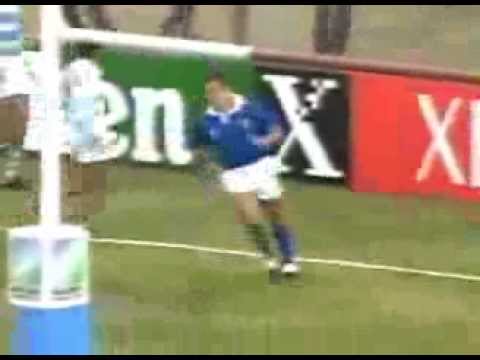 Legend has it that he mocked Crexell, the # 9 of the Pumas, by calling the ball in Spanish out of a grouping.
"It's not true. He had no choices in that position, and then he made a serious mistake because he was on his back, he didn't expect it. Then there weren't many cameras. I anticipated the climb a little bit ".
He was therefore offside.
"I always anticipated, I was on the edge. Maybe some referees stopped me right away, whistled a kick at me and so I took a step back. There it didn't happen and so I took a few steps where I couldn't. Today with a thousand cameras they would have seen me, maybe a linesman or anyone else would have reported it via earphones. The fact is that I have read the situation. A beautiful destination came out of it, right? ".
#Dominguez #mockery #Pumas #video #didnt #call #ball #steps