They are finally together again
A woman cried with joy when its dog missing for a month has been found. The protagonist of this moving story is Gesilucia Dias Santana, resident of Liziania in Goias. On July 27, the woman was able to reunite with Duke, her big dog, a German Shepherd, who disappeared more than a month earlier.
Losing someone or something is an immense pain, but when you find it again there is no greater joy. Over a month ago, Duke had somehow managed to escape from home.
The woman had looked for him everywhere, but Duke seemed to have disappeared into thin air: he had been lost track. By now Gesilucia had lost all hope of being able to find him: the days passed and there was no news of Duke.
Then at a certain point something changed: a sighting, Gesilucia who went to the place and, incredulous, right there she found her Duke. The reunion between the two was immortalized in a video: here you can see the joy of both who, on the ground, have embraced again.
One can also be heard in the video Gesilucia in tears of happiness tell Duke, whom she regards as a son, that they would be returning home. Duke was also delighted to see his human again, he kept licking her, jumping on her, running back and forth for the joy of seeing the woman again.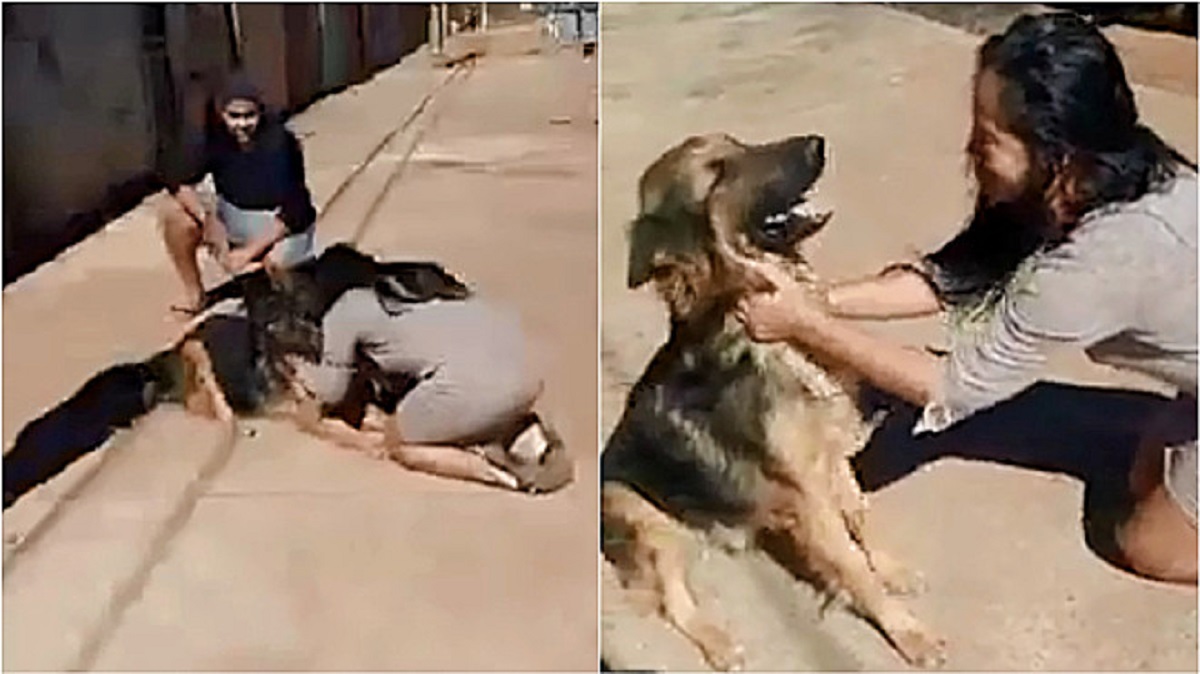 Dog missing for a month found, an endless joy
Fortunately, this story had a happy ending. Unfortunately, it happens that dogs run away from a gate left open carelessly. Either they jump over an inappropriately low fence or even dig tunnels under the net.
That's why it's important not just to microchip the dog. But also to equip it with a collar with a medal with all the data that allow those who find it to be able to contact the owner.