Sunday, March 26, 2023, 09:27

With the arrival of spring and good weather, the first symptoms of pollen allergy begin to appear. Many people in Spain suffer from pollen allergies at some point in their lives, according to the Spanish Society of Allergology and Immunology (SEAIC). During the spring, these patients experience very troublesome symptoms. Sneezing, nasal congestion, itchy eyes and nose, among other possible symptoms, follow one another.
In addition, taking a series of precautions to minimize exposure to pollen, such as avoiding going out at peak times, not walking through parks and wooded areas. It is also advisable to wear sunglasses and travel with the car windows up. From Saber Vivir they remember that there are some natural home remedies that can alleviate and help combat annoying allergy symptoms.
Remedies to combat some allergy symptoms

A scratchy throat is one of the first symptoms of a pollen allergy. According to Saber Vivir, it normally precedes rhinitis and itchy throat. To reduce these inconveniences you must follow a series of recommendations:
– Keep your throat hydrated. The drier your throat is, the more itching and discomfort you will notice. You can take sips of water throughout the day so it doesn't dry out.
– Take candies or throat lozenges. Salivation can help soothe itchiness and soothe irritation.
– Moderate the temperature indoors. If it is higher than 20 or 21 ºC, the throat dries out more.
– Avoid alcohol and coffee. These drinks dry out the area and further aggravate the symptoms.
Itching and watery eyes are typical allergy symptoms in spring. The inside of the eyelids and the external ocular surface are covered by a membrane that, in contact with pollen, can become inflamed and cause conjunctivitis. To alleviate these symptoms, you can follow a series of remedies included in Saber Vivir:
– Boil a tablespoon of crushed flax seeds in half a liter of water for 5 minutes. Strain and, when lukewarm, soak a clean cloth. Lie down and place it for about five or 10 minutes on closed eyes, it is preferable that you do this when you go to bed. This remedy can help you alleviate the redness.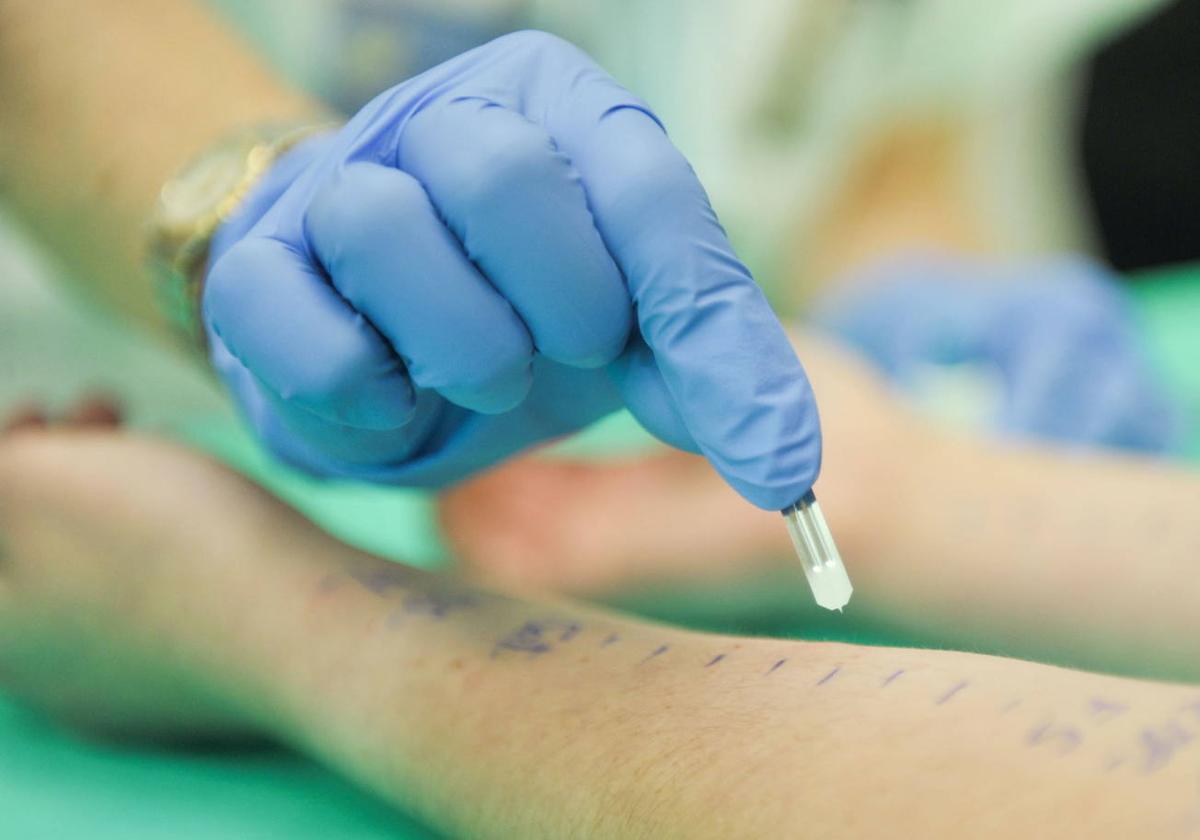 Allergy can cause breathing problems that often lead to asthma. The bronchi close upon contact with the allergen, causing intense coughing, wheezing in the chest, short breaths and difficulty doing so. When it's time to go to bed, you may notice that it's harder for you to breathe, you can try putting half an onion on the nightstand. By cutting this food, the onion releases sulfur compounds that have a very fast anti-congestion effect. Do not use this remedy if you already have itchy eyes.
#suffer #allergies #combat #spring