Dubai

Chennai Super Kings (CSK) batsman Ruturaj Gaikwad, who was found coronavirus infected last month, is still in Quarantine and available for the team's first Indian Premier League match against Mumbai Indians on September 19 in Abu Dhabi. is unlikely. CSK CEO Kasi Vishwanathan said that Ruturaj is fine but he has not yet received the approval of the Board of Cricket in India (BCCI) to connect with the biologically safe environment of the team.
Vishwanathan said, "Ruturaj has not yet been approved by the BCCI medical team and he is still in the quarantine." He is unlikely to be available for the first match. We hope to return to his biologically safe environment in the next few days and he is perfectly fine.
IPL 2020: Second big shock to CSK, after Raina, now Bhajji also withdraws
13 members of the CSK team were found to be Corona virus positive last month and included two players Ruturaj and Deepak Chahar. Chahar and 11 others have recovered from the disease. Chahar has started training after two mandatory negative results. Ruturaj also had two tests on Sunday and Monday.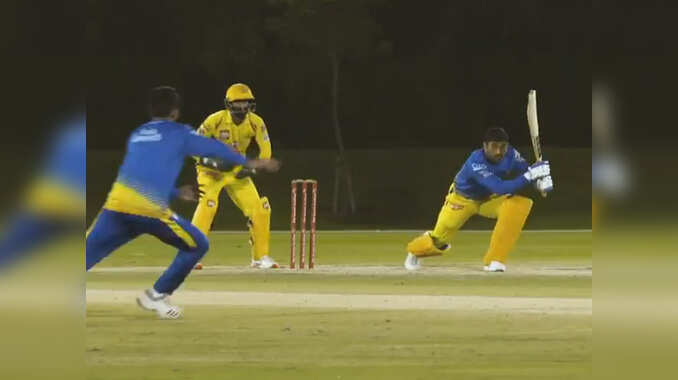 IPL 2020: Dhoni's team Chennai Super Kings played practice match, video shared
The results of these have not been reported. The Ruturaj team had substitutes Suresh Raina who withdrew from the tournament due to personal reasons and returned home. Senior spinner Harbhajan Singh is also not playing in the tournament due to personal reasons. Vishwanathan said that the team has not yet decided about its options.
.