A robot car from the Israeli technology company Mobileye drove independently through the streets of New York for more than 40 minutes. The practical test, which according to the group 'did not involve any human intervention', must show that self-driving vehicles do not pose a danger to other traffic. The 'autonomous' Ford crossed the finish line without damage.
Mobileye, which was founded in Israel but is now part of the American technology giant Intel, has been working on self-driving vehicles for many years. A car therefore does not move as a result of human actions, but the vehicle is steered by input from, among other things, cameras, sensors and radar systems. The company is testing the technology all over the world: previously self-driving cars drove through the Israeli capital Jerusalem and Mobileye is now the first company in the world that is also allowed to test in New York.
A drive through the bustling city center of the American metropolis is one of the most challenging tasks a self-driving car can perform, says Professor Amnon Shashua, the CEO of Mobileye. This is the largest and busiest city in North America. Sending a car on the road here is an excellent way to show how many possibilities our technology offers for autonomous vehicles. Driving in such complex urban areas is a critical step to test – and confirm – how well our systems are up to the task."
Hazards
Mobileye's video of more than forty minutes shows how the thoroughly rebuilt Ford Mondeo (which is for sale in America as Fusion) drives through the busy traffic of New York without significant problems. In the crowded streets, the technology company emphasizes, the systems have to account for a huge amount of potential dangers. "Think of pedestrians, cyclists, impatient and aggressive motorists, double parked cars, road works, tunnels and bridges." Those are things that most human drivers already pose a major challenge, but in this case the Ford crew was there just to make sure.
Mobileye's system uses a complex sensing system to monitor the world around the car. Initially, the car interprets images from cameras and sensor data, after which a 'double layer' of data is collected by radar and laser-guided lidar systems. A computer must then quickly calculate the situation around the car and how the system should respond to it.
Predicting the behavior of other road users in particular is difficult, say the technicians: "Human drivers make predictions about the behavior of pedestrians, for example, quite automatically and unconsciously, after which they adjust their driving behavior accordingly. What is that horse-drawn carriage going to do, does that cyclist stay neatly to the right, is that car really parked or is he driving away? People instinctively judge things like that, but computers have to be programmed specifically and very precisely for it." The video of the experiment shows that the Ford is guided by the behavior of cars in front of it, among other things.
Uber
Mobileye has a first in New York, but the company is just one of many technology conglomerates focused on developing self-driving vehicles. For example, Google previously founded subsidiary Waymo, which is still undergoing extensive testing, various car brands such as Volkswagen, Volvo, Nissan and Ford are working on self-driving models and taxi service Uber has invested many billions in the technology. Uber has since divested its 'autonomous driving' division to Aurora, after the company has been discredited several times after incidents involving 'autonomous' Uber cars. In 2018, an Arizona woman was killed after being hit by a car.
Although Mobileye's test in New York went surprisingly smoothly, it will be years before our own cars will also drive completely independently. In many cases, this has to do with regulations: for example, Germany relaxed the rules for cars that can (albeit partly) drive independently some time ago, but those relaxations are not yet in force in the Netherlands. By the way, the idea of ​​the self-driving car is much older than you might think: in 1939 inventor Norman Bel Geddes unveiled such a vehicle at the New York World's Fair. His car had no complicated computers on board, but could 'drive' independently by following a trail of magnets in the road surface.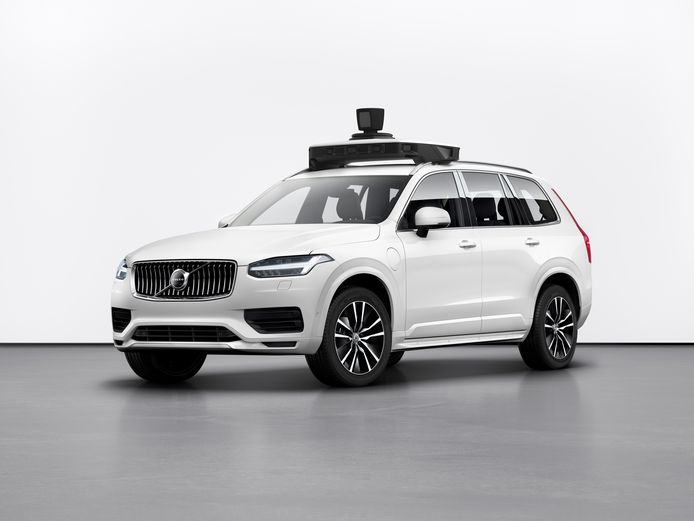 Watch our automotive and mobility videos below:
Free unlimited access to Showbytes? Which can!
Log in or create an account and never miss a thing from the stars.

Yes, I want free unlimited access