Highlights:
Corona rising cases in Maharashtra, speculation of lockdown again
Deputy CM Ajit Pawar said, at the moment we have kept an eye on the whole situation.
Pawar said, will review 8-10 days and then take a decision on lockdown
Ajit Pawar said, during Diwali, a huge crowd was seen across the state.
Mumbai
The rate of corona virus in Maharashtra has been very low, but still 5 to 6 thousand patients are coming daily. On Saturday too, 5,760 new cases of corona were reported in the state. Meanwhile, it is feared that the Maharashtra government may announce a lockdown for a few days again for complete control of the corona. However, Deputy Chief Minister of the state Ajit Pawar has yet ruled out any such possibility.
State Deputy Chief Minister Ajit Pawar said, "During Diwali, there was a huge crowd across the state. A similar crowd was seen during Ganesh Chaturthi. We are talking to the departments concerned. At the moment, we are monitoring the whole situation. We will now review the situation for 8-10 days and after that a decision will be taken to impose lockdown.

What is Corona's condition in Maharashtra?
The total number of corona infections in Maharashtra has increased to 17,74,455 on Saturday. The total number of dead in the state has risen to 46,573. So far, 16,47,004 Kovid-19 patients have been cured. At present, about 80 thousand patients are being treated.

Preparations to ban planes and trains coming from Delhi
The Maharashtra government is considering postponing trains and airlines to and from the national capital in view of the increase in corona virus cases. Principal Secretary Sanjay Kumar said, "Various measures are under discussion to prevent the virus from spreading in the state and suspension of movement of trains and aircraft from Delhi is one of them." He said, "But no decision has been taken so far."
Corona attack recurring after recovery, government told remedy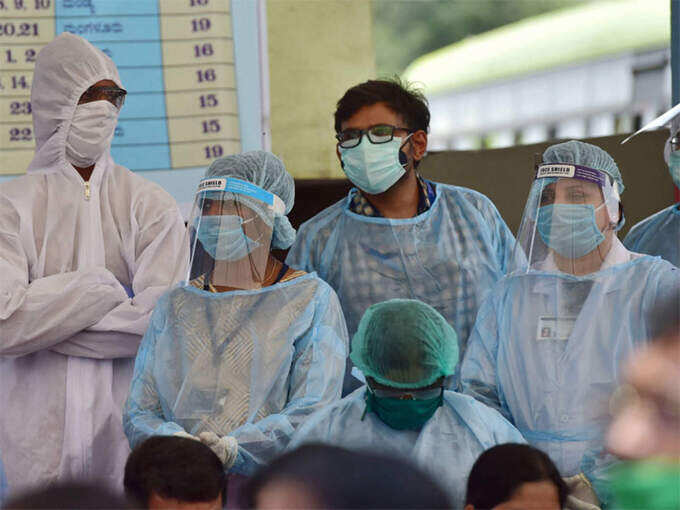 .