The letter that Christopher Columbus had printed in Latin when he returned from his first trip known as Columbus Christopher Epistolae de Insulis Indie supra Ganger nuper inventis (From the newly discovered islands of India beyond the Ganges) has returned this Tuesday to National Library of Catalonia (BNC) after more than 15 years absent. Stolen between 2004 and 2005 and illegally exported to the United States, it was recovered in 2014 as a result of collaboration between the Spanish and US governments.
In July 2018 the letter traveled to Spain and since then it has remained in a vault of the Ministry of Culture and Sports until this Tuesday it was delivered in Barcelona to the management of the BNC, the center that had guarded it since 1918, after buying it. at a book stand, along with other documents, in December of the previous year.
The letter is one of the 16 surviving copies of this text in which Columbus explained his journey, from the departure from the port of Palos, on August 3, 1492, until his return to Lisbon, on March 4, 1493, as well as his first impressions of the new lands he had just visited. He wrote it in Barcelona and it was printed in Rome by Stephan Plannck on April 29, 1493. The value of the letter is exceptional because apart from being from Columbus it is an incunabula printed before 1500.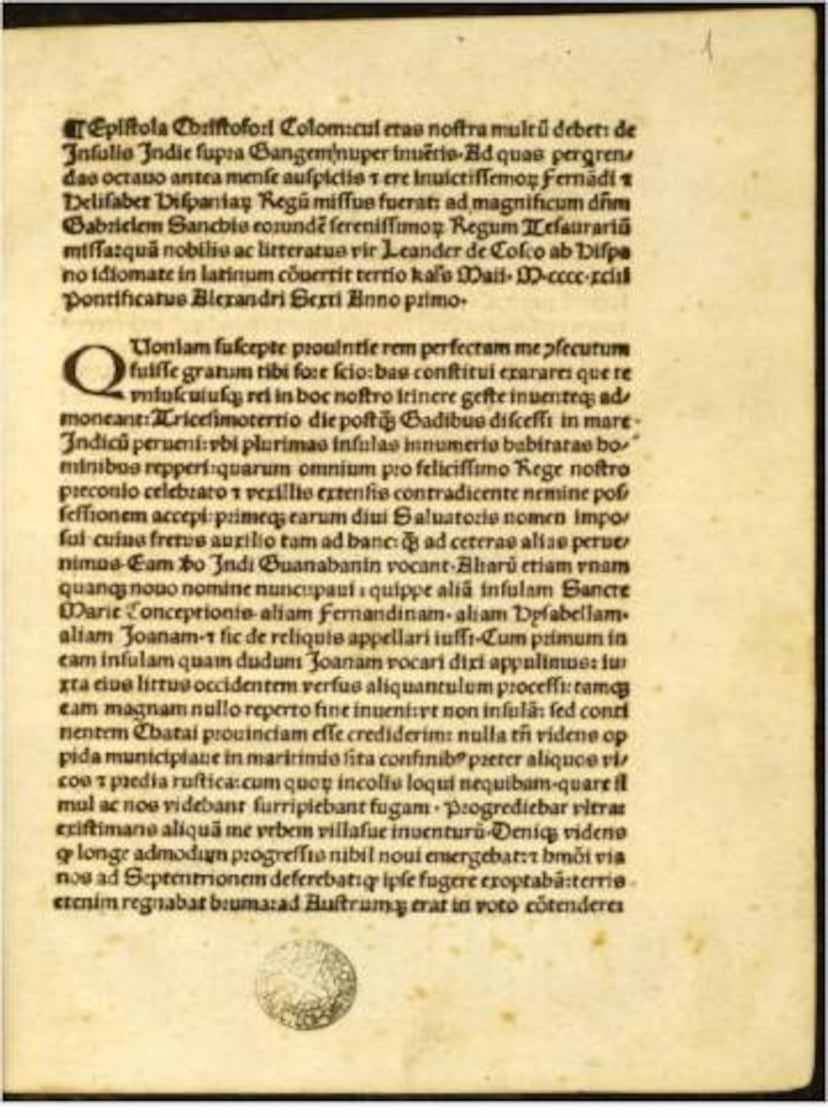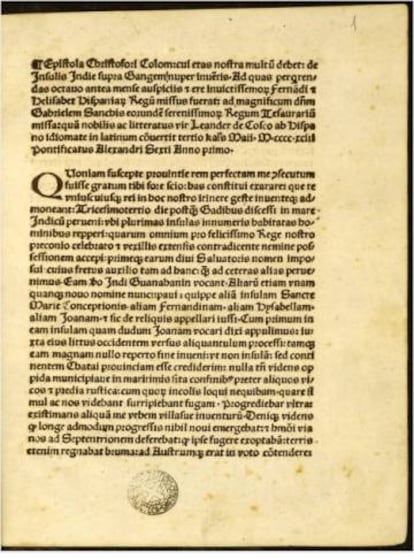 The recovery of the letter was produced by a carom. It was after the US Bureau of Investigation discovered in 2011 that there was one of these 16 letters for sale; that of the Ricardian Library in Florence. At that time, it was found that someone in Barcelona had done the same after the robbery: replace it with a high-quality facsimile. He had taken the four pages, but not the covers where they were bound.
"The fact that the original was digitized since 2004, like all the incunabula we have, about 650 copies, has allowed us to verify that the one for sale was the authentic one ", explained in June 2018 the director of the BNC, Eugènia Serra, after reaching Madrid the letter. Before its recovery, according to the United States authorities, the letter was sold at least twice: in November 2005 for 600,000 euros in Italy and in June 2009 for almost one million dollars in Brazil, the country where the Columbian letter was recovered.
#Christopher #Columbuss #letter #stolen #National #Library #Catalonia #returns #home