Highlights:
Currently being fined Rs 500
Delhi policemen await notification
Fines for not wearing masks in Delhi have been increased four times from Rs 500 to Rs 2000
new Delhi
Challans are being made to those who do not wear masks on the Delhi-Noida border. The special thing is that despite the announcement of Chief Minister Arvind Kejriwal, only the challan of 500 rupees is being deducted for those who do not wear masks. Delhi policemen say that the notification has not come yet. 2 thousand challan will be deducted after notification. Amidst cases of corona infection, the Kejriwal government has now increased the penalty amount from Rs 500 to Rs 2000 to four times for not being caught wearing masks in public places.
Actually, the police and the Enforcement team are doing intensive checking on the Delhi-Noida border. The invoices of those who do not wear masks are being cut. However, the challan is currently being deducted for only 500 rupees.
Is it necessary to wear a mask even for those who drive alone in a car? Delhi government said in high court- yes, mandatory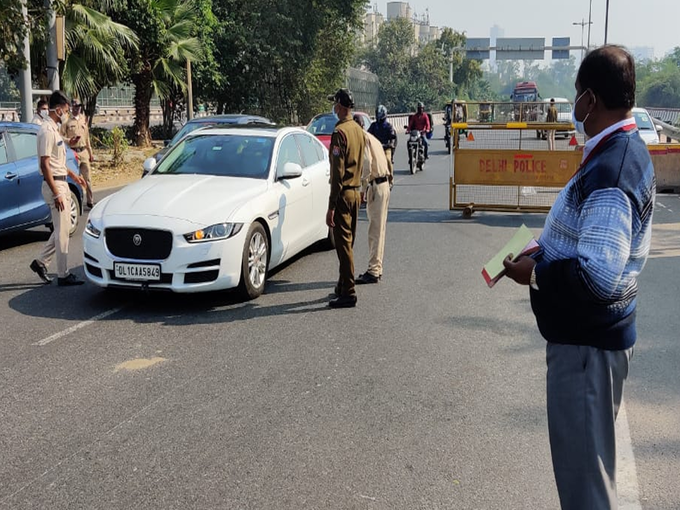 Notifications received yet
Delhi Police will get a notification for a challan of Rs 2000 from the government, the police will start cutting the challan of 2000. It is believed that notification can come by this afternoon. On the Noida border, Delhi Police have arrested many people who did not wear masks. When caught, these people started making different excuses. Delhi Civil Defense (belongs to Delhi government) personnel are cutting challans. The Delhi Police is present together.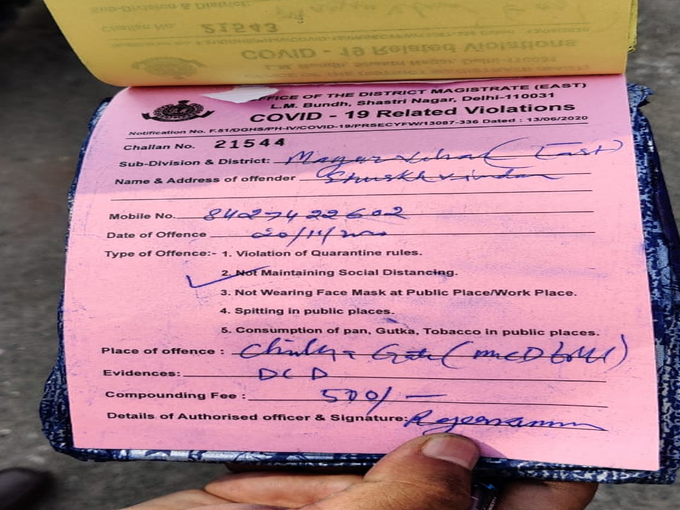 'There is no harm in putting a mask inside the car'
On the other hand, Delhi Health Minister Satyendra Jain has said that there is no harm in wearing masks inside the car. People should make it a rule to wear masks whenever they go out of their house. A copy of the fine up to 2000 rupees for not wearing a mask will reach everywhere today.
Delhi government has increased the fine
Let me tell you that yesterday, CM Arvind Kejriwal announced that a fine of 2 thousand will be charged from those who do not wear masks in Delhi. This decision has been taken in the meeting of Kejriwal government of Delhi and LG Anil Baijal. Due to increasing corona infection, strictures are being done in Delhi. Earlier, Corona testing was started in the markets of Delhi, along with warnings of closure of the market in violation of the rules. However, the Congress has opposed a fine of Rs 2,000 for not wearing a mask. The challan of only 500 rupees is still being deducted for not wearing a mask in Delhi.
.