Belgian writer, journalist and columnist Hugo Camps has died at the age of 79 Belgian media Saturday. Camps was known for his sports coverage, interviews and columns, often detailed and sharply described. It has not been disclosed what caused the author's death, although he had been ill for years: he had an artificial kidney and chronic bronchitis.
Camps began his career in the 1960s as a war reporter in Vietnam, Chile and the Middle East. In 1976 he became editor-in-chief of regional newspaper The Importance of Limburg. He gave the medium national prestige, but at a price: in 1985 the Belgian magazine published humor an article showing that he had been a "tyrannical" leader. After that, Camps did not dare to take on a managerial position, he switched to writing.
In the second part of his working life he focused on sports. For Belgian newspapers like The last news and The morning, but also for Dutch media. In the eighties he introduced to weekly magazine Elsevier the sports interview and from 1993 he had his own section in the sports section of NRC Handelsblad. "My mouth falls open from his production," said columnist and former football player Jan Mulder NRC when he retired as a columnist.
Read also Camps' farewell column in NRC: Thank you

'Losers'
"The lure of the distant horizon, of the green land and of heroism has accompanied me all my life," wrote the author in his 2018 book Camps 75. A life of ink, nylons and massage oil. "That's why sports fascinate me so much. How a man, by excelling in a certain discipline, can escape the hut where he was born." This explanation touched on his personal situation. Camps told in an interview NRC in 2019, in which he said goodbye as a columnist, that he came from an aspiring family.
His father, a consultant at the Boerenbond, wanted to be the best seller. "He wanted to sell more milking machines than the engineer," says Camps. "While he had a deep inferiority complex. "We were nothing, we are nothing and we will never be anything," he used to say. My father was a sucker." When asked if that's why Camps liked to write about suckers, he replied: "I defend the unseen, yes. I recognize their struggle to escape the anonymity of existence."
Camps lived with his wife Martine for years, but previous relationships often broke down. Likewise with the mother of his two daughters, with whom he – much to his own regret – had a bad relationship. In an interview with The morning Camps once said to exchange "all his columns immediately" for a better relationship with his daughters. Against NRC he said: "Life is the worst shit done to us. So make something of it. In your work, love, sex, drink, food…"
Editor-in-chief of EW (formerly Elsevier) Arendo Joustra says that his editors are "very sad" by the death of Camps. Every week he wrote an interview, a genre in which, according to Joustra, he was "a master". "By revealing a lot about themselves, his interlocutors felt the need to expose their souls as well." NRC editor-in-chief René Moerland says he cherishes the "warm memories" of Camps. "His unique voice will remain indelible."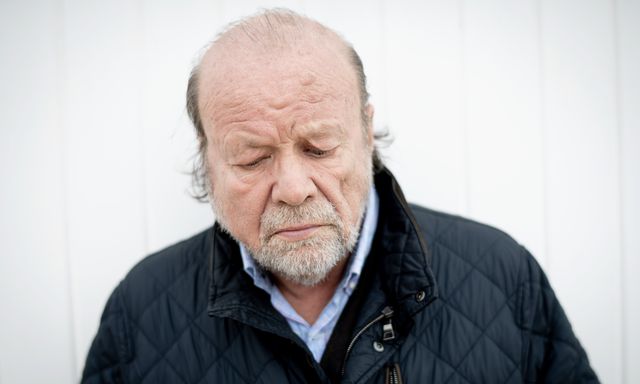 Also read Hugo Camps' farewell interview: 'I am the echo chamber of the wounded person'

#Belgian #writer #columnist #Hugo #Camps #passed