The new one arrives Alfa Romeo Stelvio GT Junior, inspired by the GT 1300, an icon of the 60s. The exclusivity Limited Edition is based on the set-up "Rapid", the sportiest of the range and is externally characterized by the color Lipari ocher.
The interiors provide leather seats electrically adjustable which feature a distinctive embroidery "GT Junior" on the front headrests, as well as specific stitching, while on the dashboard there is an elegant embroidery and silhouette of the GT 1300 Junior from the 1960s.
Alfa Romeo Stelvio GT Junior special series, characteristics
The new special series, which is added to the 6C Villa d'Este presented a few weeks ago, it is inspired by one of the brand's most iconic models, the unforgettable GT 1300 Junior which, in the decade of production that began in 1966, was marketed in almost 100,000 units.
The limited edition "GT Junior" by Stelvio, equipped with an engine 2.2 Turbo Diesel with 210 HP, 4-cylinder aluminum with carbon propeller shaft, combined with the 8-speed automatic transmission and the four-wheel drive.
In addition to the bold Lipari Ocher, the Stelvio "GT Junior" is characterized on the outside by the 21 light alloy wheels"With five holes.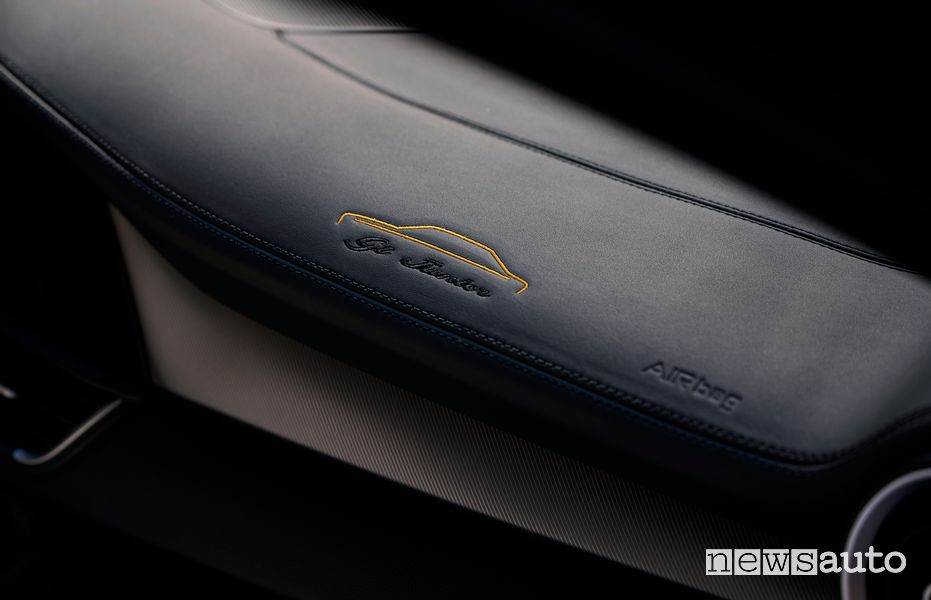 They are standard aluminum automatic gearshift paddles integral with the steering column and available i ADAS L2 systems, the front parking sensors, the wireless charger and the automatically operated tailgate. The rear windows are also standard blacked out, the pack noise reduction, the dark miron mirror caps and the led fog lights.
Alfa Romeo Stelvio GT Junior price
The Stelvio GT Junior price list starts from 72,750 euros. The special series of the Biscione SUV can be ordered in Alfa Romeo dealerships.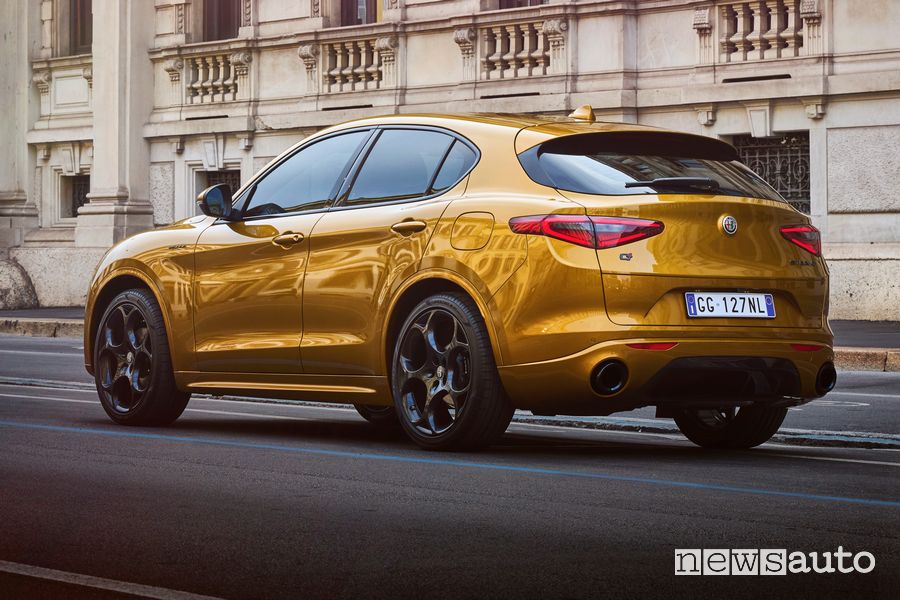 Alfa Romeo Giulia Sprint GT historic car
The new Alfa Romeo Stelvio GT Junior SUV derives from the Giulia Sprint GT 1960s, with bodywork Bertone and engine from 89 CV.
The GT 1300 Junior soon established itself as a car that fully embodied it spirit of the 60s, those of the rebirth and of the economic boom in which dreams, even that of owning a sporty and elegant car, became achievable.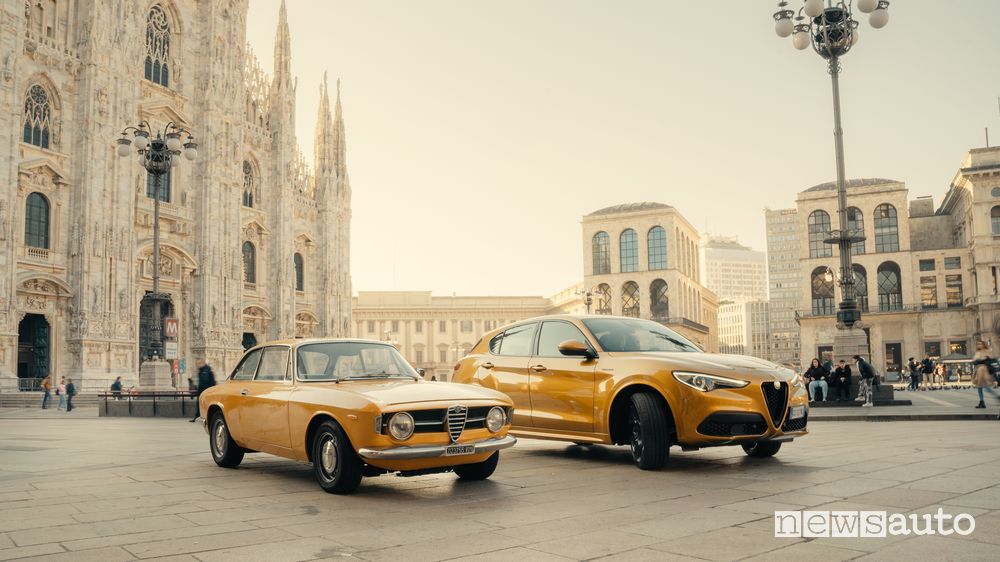 The GT 1300 Junior represented a splendid forerunner of the balance between beauty and functionality typical of Alfa Romeo, ambassador of a "timeless design" with light but powerful shapes, ready to shoot like those of an athlete.
Photo Alfa Romeo Stelvio GT Junior
They might interest you (indeed I recommend it!)
👉 Alfa Romeo Stelvio "6C Villa d'Este"
👉 Features Alfa Romeo Stelvio
👉 All the news on the Alfa Romeo Stelvio SUV
👉 STELVIO price list 👉 Ads used STELVIO
💥 I notify: to stay updated and receive latest news on your mail subscribe to the automatic Newsauto newsletter HERE.
👉 What do you think? Take a leap on the FORUM!