The Italian champion approved the choice of the Ducati rider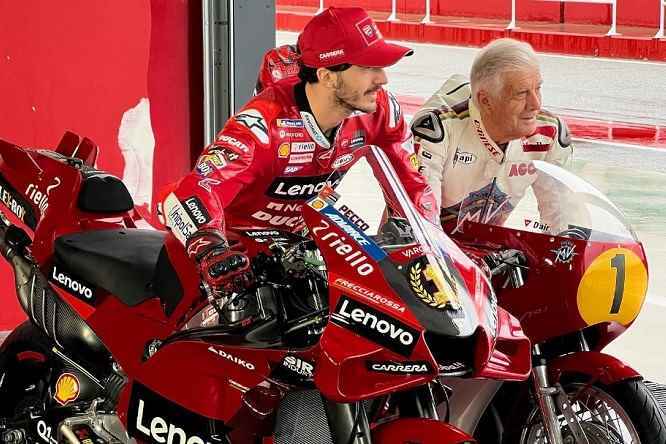 Over the past season, the motorcycling legend James Augustine it was often evoked for the 50th anniversary of the last title conquered by an Italian rider on an Italian motorcycle, in the winning pairing with MV Agusta. The 1972 World Championship which found exact correspondence in the 2022 one, when Francesco 'Pecco' Bagnaia was the successor of 'Ago' in the world triumph astride the Italian Ducati. In recent weeks, the two were also the protagonists of a photo shoot, a sort of ideal handover between the two world championship champions. Agostini was among the protagonists of the Caschi d'Oro ceremony Motosprintwhich was held on Tuesday evening in Rimini.
"I wanted to make a museum with my trophies in Bergamo, then I decided to make a trophy room at home because if I had made a museum it would no longer be mine", the 15-time world champion made his debut on stage, briefly retracing his career and continuing: "I kept them all at home, so when I'm sad I go there and look at them. Seeing my bikes, my overalls, my helmets and my medals is a joy for me". Then asked about Bagnaia, Agostini confided: "His victory was a beautiful thing, because he was riding an Italian bike. I was proud and happy to carry around the world the name of the Italian rider and of the bike, that is, of Italian technology. And I'm happy that this year Bagnaia put the number 1, because he is the number 1 and therefore it is right that I put it", ended the myth of tricolor motorcycling.
#Agostini #happy #Bagnaia #chosen #number #FormulaPassion.it