Needless to say, the video has become popular on TikTok
Our furry puppies always know how to surprise us. And often for the good, adopting behaviors that are little like animals and more like human beings. They are our life companions and it makes sense to spend a lot of time with them to be together and have fun. As the dog listening to a song and pretending to dance with his human mom. The video, of course, went viral in a short time on TikTok.
On July 10, a woman named Nayara Costa who lives in Beberibe, Ceará, a state of Brazil, located in the northeastern part of the country and overlooking the Atlantic coast, posted a video on her TikTok accouunt showing her beautiful Zeus dog intent on dancing.
Zeus always does what he likes to do. And among the things that make him happy is music. And dance with Nayara, her best human friend. As soon as a song starts or he sees her dancing, he runs to join her in a really sweet dance, as evidenced by the video that has gone viral.
Every time I start dancing he appears.
These are the words of the girl, also confirmed by the video that immortalizes Zeus who arrives while she dances to the notes of the song 'Aquelas Things' by João Gomes. The dog was in the yard, perhaps playing with his brother Boby, when he heard the notes of the song and rushed inside to rest his paws on the woman's shoulders and start dancing.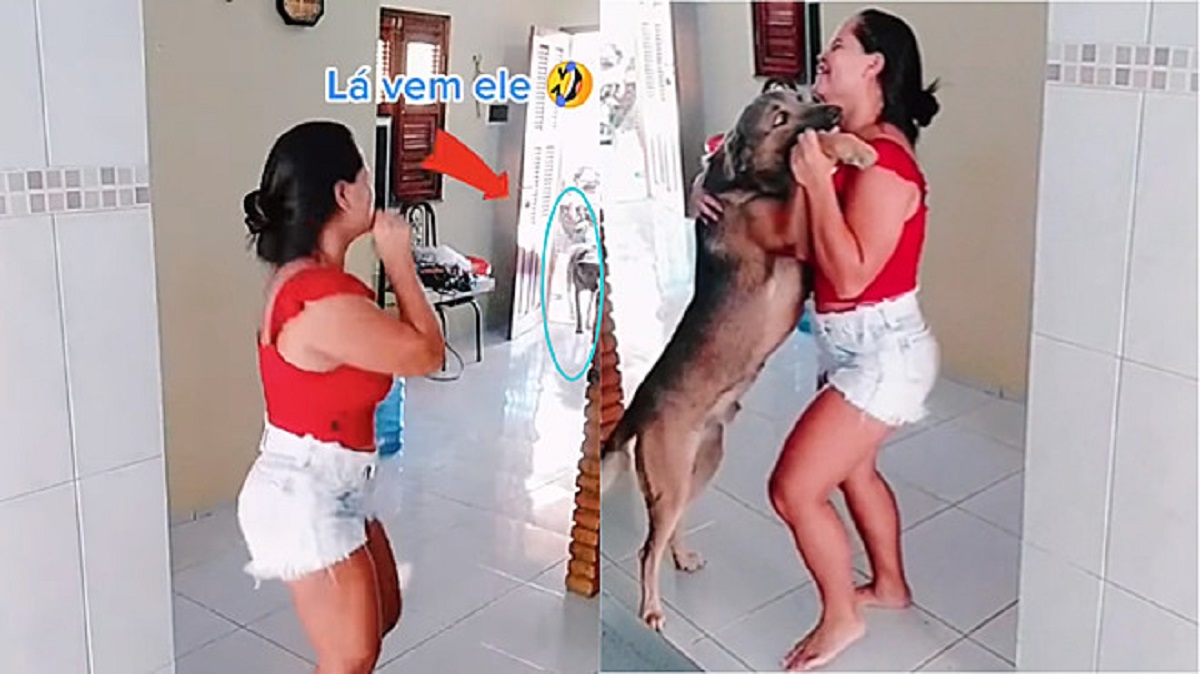 Dog listens to a song and can't resist the beat
The woman said she couldn't hear a song without Zeus appearing to be able to dance. While little Boby, who perhaps has other passions, usually starts dancing to admire the two skilled dancers at the opera.
The video posted on TikTok quickly went viral, with thousands of views, reactions and comments.
Other articles that may interest you from the sites of our Network: