Since the Nio EP9 sharpened the Ring record, things went very fast for the Chinese constructor. In the People's Republic, the brand is now seen as a major player in the premium segment, now it is also trying to gain a foothold outside of China. And they are counting on the electric Nio ET5, a direct rival for the Tesla Model 3 and therefore also for the Polestar 2 and the BMW i4 Gran Coupé.
When developing the Nio ET5, the Chinese manufacturer looked closely at the Tesla Model 3. Both the exterior design and the interior design are based on the American market leader in electric cars. The sporty-proportioned Nio ET5 is 4.8 meters long, has a panoramic roof with a diving roofline leading to an integrated spoiler, and carries a light strip across the entire width of the rear – the illumiBlade in Nio jargon. The dashboard keeps it very minimalistic, with a minimum of controls and tightly concealed ventilation openings. Central to the interior, made of durable materials, is a 12.8-inch display, the multimedia module comes with a virtual assistant called Nomi.
Driving range up to 1,000 km?
The Nio ET5 debuts with two engines, the electric drive unit puts 150 kW on the front and 210 kW on the rear axle. That is good for a system power of 480 hp, the combined maximum torque is 700 Nm. The sprint from 0 to 100 km/h does not have to take longer than 4.3 seconds. The Chinese manufacturer promises dynamic handling, with a perfect 50/50 weight distribution over the axles, a Smart AWD 4×4 system and no less than 8 different driving modes.
The Nio ET5 comes on the market with a battery pack with a capacity of 75 kWh, which would translate into a driving range of more than 550 kilometers. But there are also larger batteries on the program: the 100 kWh promises a range of 700 and the 150 kWh even of 1,000 kilometers.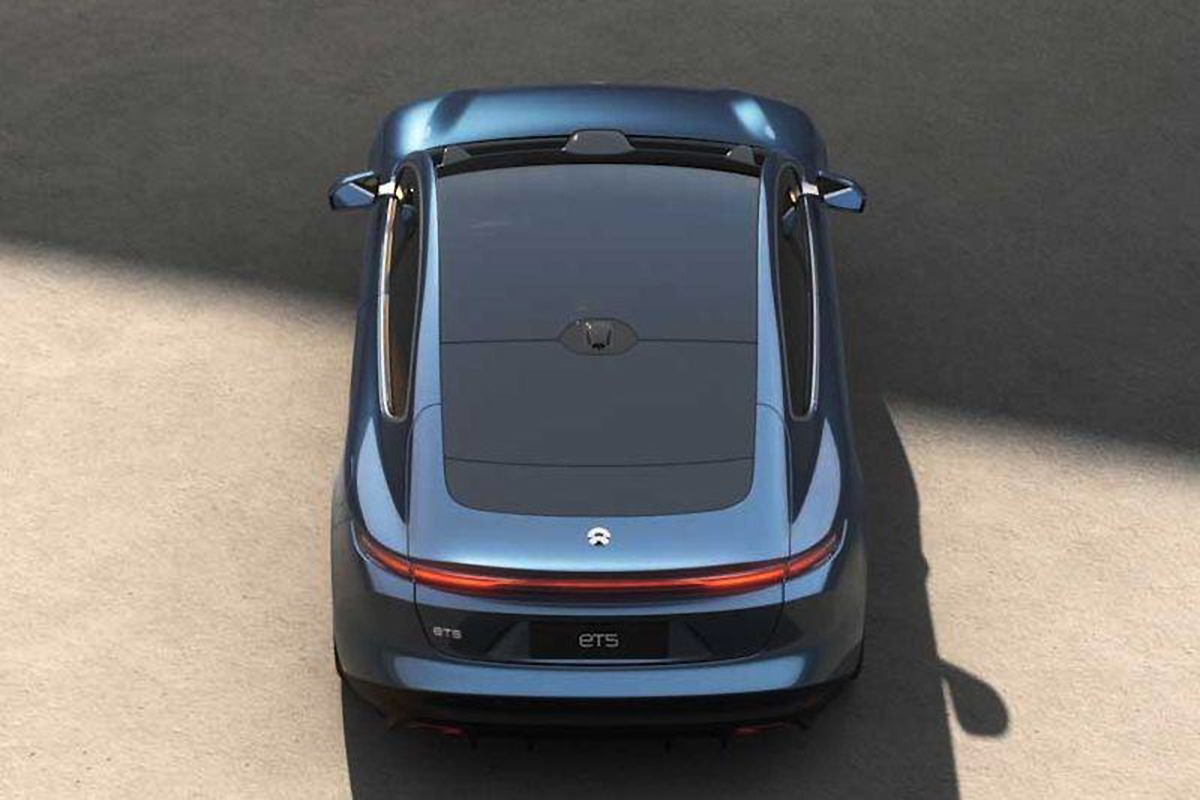 Also to Europe
The Nio ET5 will be launched in September 2022, anyway in China. It is not yet clear when the electric saloon will come to Europe. Nio is already present in our regions, but for now the Chinese manufacturer is limiting its European engagement to Norway. The Nio ES8 has recently been offered there, a large SUV with electric drive. But in 2022, the brand will expand its field of action and also descend to Denmark and Germany, among others. Belgium is not on the agenda for the time being; no more than a matter of time, we suspect… given the commercial success of the Tesla Model 3.
In China, the Nio ET5 will cost around 46,000 euros for the base version with 75 kWh batteries. A comparable Tesla Model 3 costs just under 50,000 euros. The Tesla Model S will face competition from the larger Nio ET7.
#Nio #ET5 #Chinese #Tesla #Model