Chetan Kumar, TNN, New Delhi.

The number of SIM users in India has reduced by 1.7 crore in the lockdown due to Corona crisis. This is claimed by the Telecom Regulatory Authority of India (TRAI). In fact, when the situation of panic occurred due to the lockdown, millions of workers living in metros and lower middle class people started migrating and it had a huge impact on the telecom sector.
read this also-Realme Fastest Growing Smartphone Brand, Sold 50 Million Mobiles in June-September
The number of these mobile subscribers has decreased in the second quarter of March-June ie 2020. Alam is that even during the months of July and August, it has not been able to make up for it. However, there has been an increase in the number of rural mobile subscribers during July and August.
read this also-These broadband plans of JioFiber, BSNL and Airtel Xstream are less than 500
'Exodus causes loss to telecom companies'
Neil Shah, Vice President (Research), Counterpoint Research, says that the decrease in the number of mobile subscribers has been seen in most metros, while the number of mobile subscribers in rural areas has increased. New users have been added in rural areas till July, after which there has been a decrease from August. That is, when the workers returned to their village in lockdown, they either took the new SIM or did not recharge the old SIM.
Also read- Redmi K40 series smartphones will be 5G, know the potential features before launch

Actually, the lockdown had a very bad effect on the low-income family and it resulted in the loss of millions of mobile subscribers. It is expected that the situation will return to normal during the July-September quarter and the number of mobile subscribers will increase.
Also read- LG's two cool phones LG Q63 and LG Q83, see design and features
Mobile subscribers increased in rural areas
According to Trai, the number of mobile subscribers in India was 115.7 million in the quarter of March 2020, of which 63.8 crore were urban users and 51.9 crore were for rural users. After March, there was a lockdown in India and then it had a long-term impact. When the figures for the second quarter of April-June 2020 i.e. this year came out, there was a decrease of 17 million in total mobile subscribers.

read this also-Oppo Technology Conference 2020 to see new smartphones and AR Glass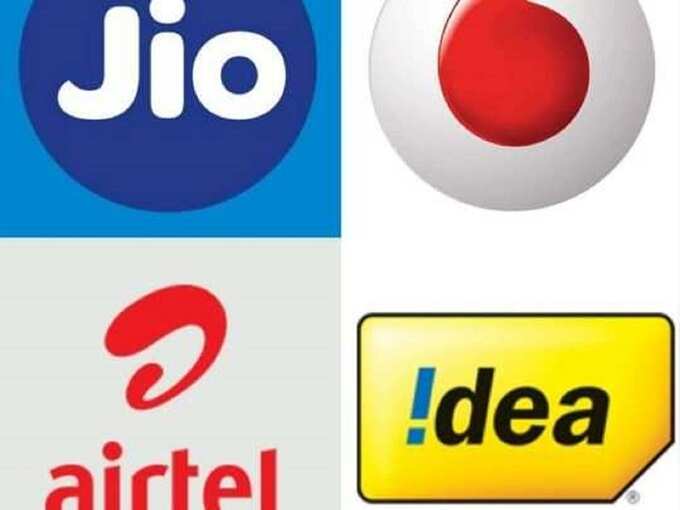 These include 61.9 crore in urban areas and 52.1 crore in rural areas. The largest decrease was seen in urban areas, where 1 million 90 million mobile subscribers fell during the lockdown. More than 2 million mobile subscribers grew in rural areas.
read this also-Good news for BSNL customers! In this way, get a sim card for free
Jio burns, all the other losses
The most important thing is that during the Corona crisis, Reliance Jio added 10 million new subscribers. While the total number of Jio users in India was 38.7 crore in March 2020, the number of Jio mobile users increased to 397 million during June 2020. At the same time, Airtel lost 1.1 crore subscribers, Vodafone 1.4 crore and BSNL's 1 million subscribers during this period. Jio has the highest share in the mobile subscriber market share, which is 34.9 per cent as of June 2020. Airtel has 27.76 per cent, Vodafone 26.57 per cent and BSNL 10.37 per cent.
read this also-OnePlus 8T gets better updates, claims better performance, see details
.