The mobile pin, the computer key, the DNI, the car registration, the digital access number to the bank account, the telephone numbers of parents and children, the postal code… our heads are full of numbers, and sometimes we forget one of the most important when an emergency occurs or when you need to ask for help. In this phone book we have selected some of those digits that should be on hand, with an explanation of what they are for and in what cases they should be used.
In the event of a traffic accident with injuries, who do I call? At 112. It is the telephone number that we should all remember in case of any emergency. You have to call 112 in a situation that requires the immediate assistance of the Health Emergencies, Fire Brigade, Civil Protection or the Security Forces. After notifying this hotline of an emergency, health and police resources (National Police Corps, Civil Guard, Autonomous Police and Local Police), firefighting resources, rescue and civil protection, in order to attend to the emergencies demanded. It is a very versatile line. If, for example, you come across a dead animal on a highway that puts road safety at risk, you can also dial those three digits to give notice.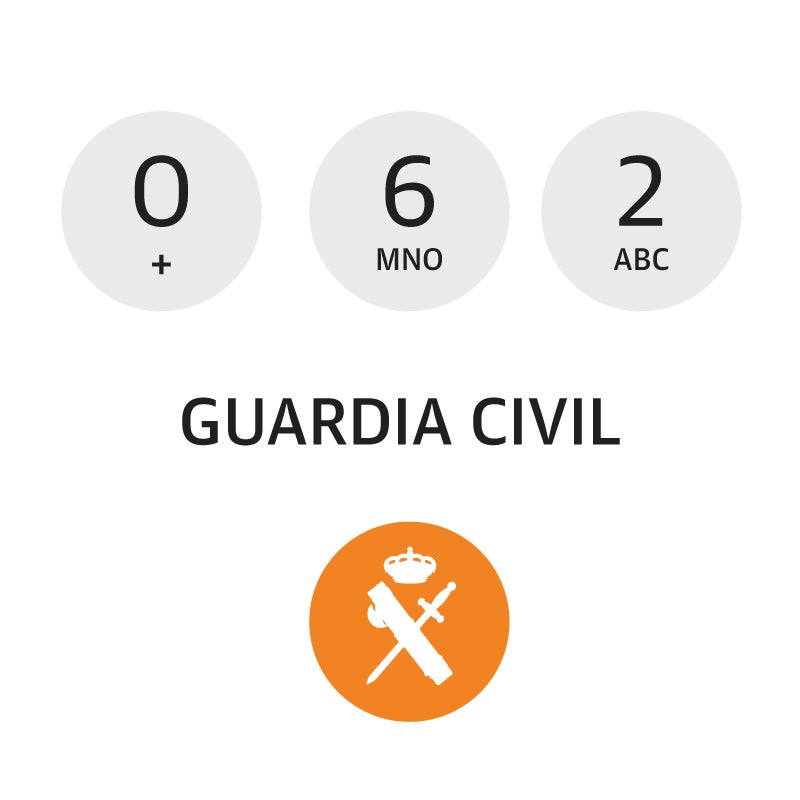 A family member has disappeared, who can help me? Call 062 of the Civil Guard or 091 of the National Police. In the event of the disappearance of a relative or an acquaintance, do not hesitate to report it as soon as possible because in these cases time is crucial. If the missing person is a minor, you can also call 116000, a line of the Anar Foundation that manages these cases of missing children and adolescents throughout Europe. And if you are not sure if the emergency is the responsibility of the Civil Guard, do not hesitate to contact them, they will assist you, and if necessary, they will communicate the incident to the competent body.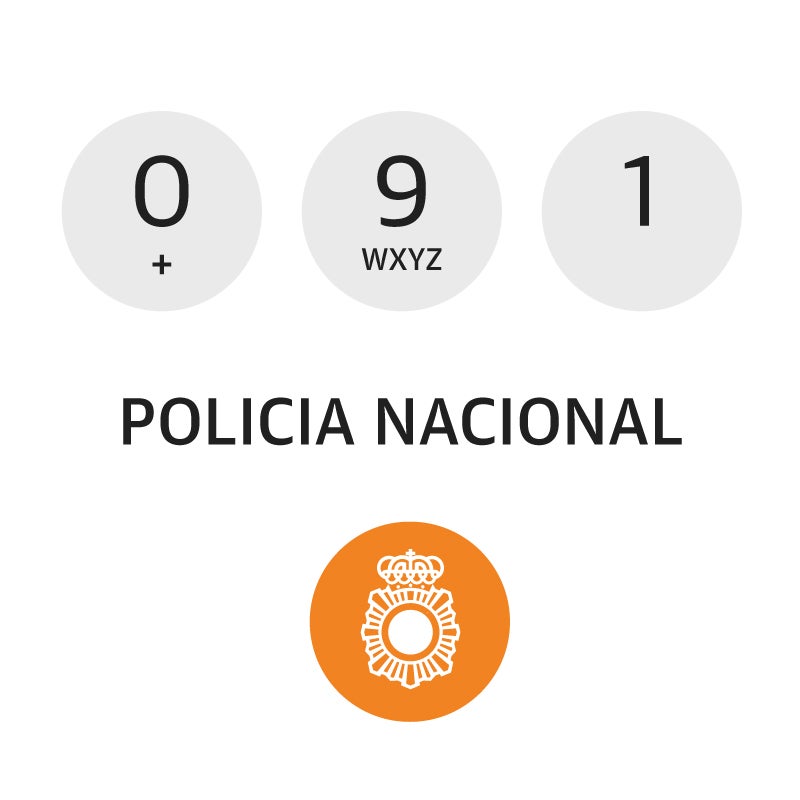 I'm watching a mugging and the suspect is still there. You must call 091, the emergency telephone number of the National Police. You must call this number whenever the situation requires a quick and immediate intervention by police officers. 091 has become a benchmark throughout history and even has a rock band with that name, 091 from Granada.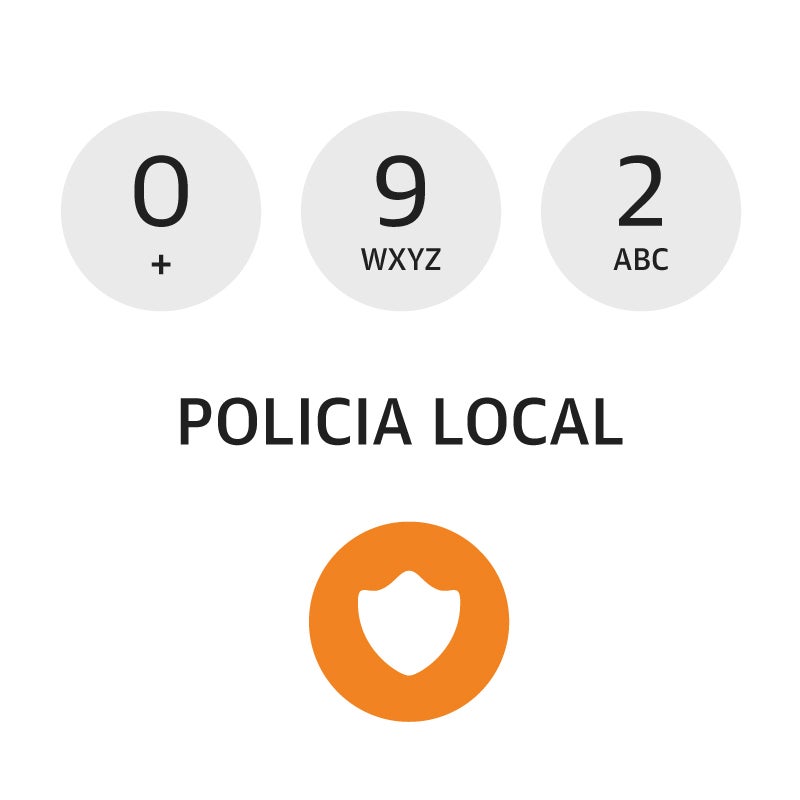 An improperly parked car prevents me from leaving the garage. When we dial 092 we contact the switchboard of the local agents of the Spanish city from where the call is made. If an improperly parked vehicle prevents you from leaving your parking lot, this is your phone. Also if there is an excess of noise in your street or if you have any problem related to the powers of the Local Police, from bar hours, environmental issues or citizen security, because municipal agents also fulfill crime prevention functions and collaborate with the rest of the Security Forces and Bodies.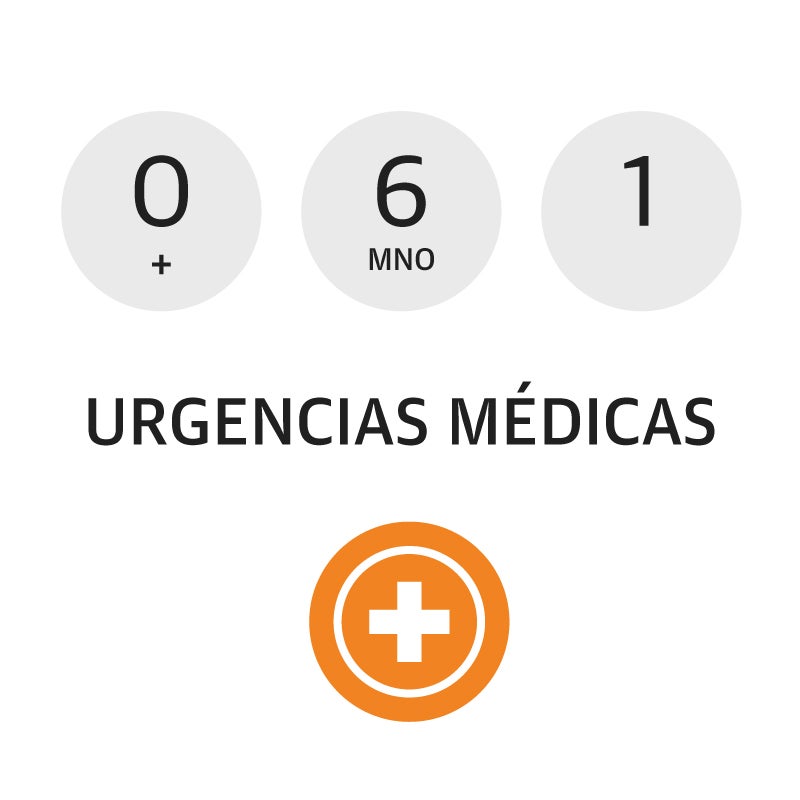 My father has had a stroke, where do I call? Call 061. It is the fastest way to resolve a health emergency situation. It is the telephone number for medical emergencies to attend to anything from a heart attack or stroke, to those injured in a traffic accident. Or to request a mobile UVI or an ambulance. You can also call 112, which, as the general switchboard, forwards the call to the competent unit that mobilizes the health resources to be sent to the scene of the incident. In fact, in several autonomous communities, 061 has been integrated into 112.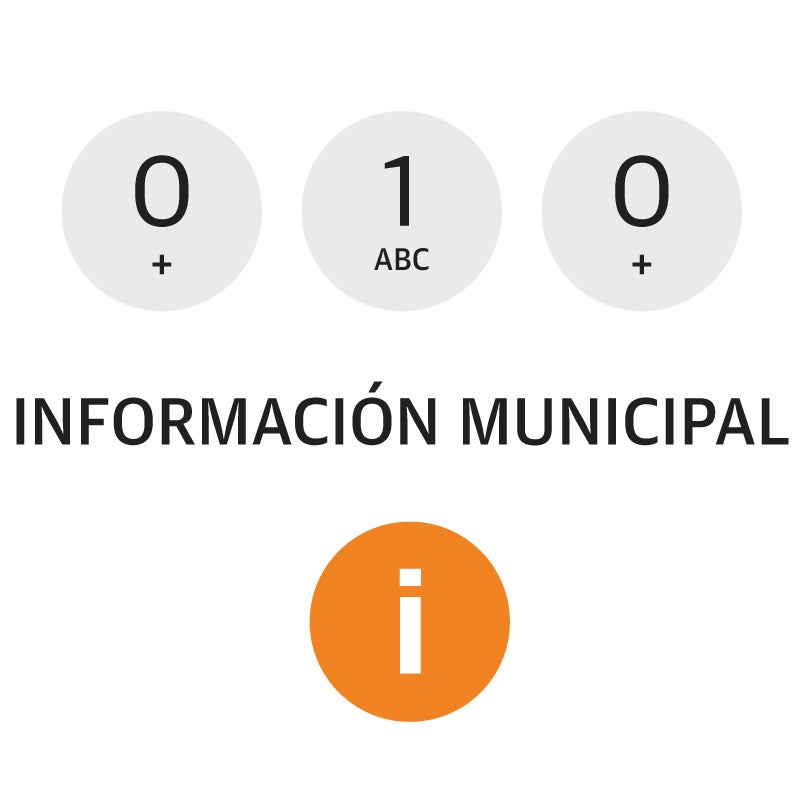 How much do I pay for the IBI? The 010 is a switchboard that many town halls have (not all) with information on the services provided by the municipality, the status of the processing of files or the presentation of complaints, claims and suggestions. It also allows you to carry out numerous types of procedures without the need to travel to municipal offices, such as paying traffic fines or paying local taxes such as IBI or circulation taxes.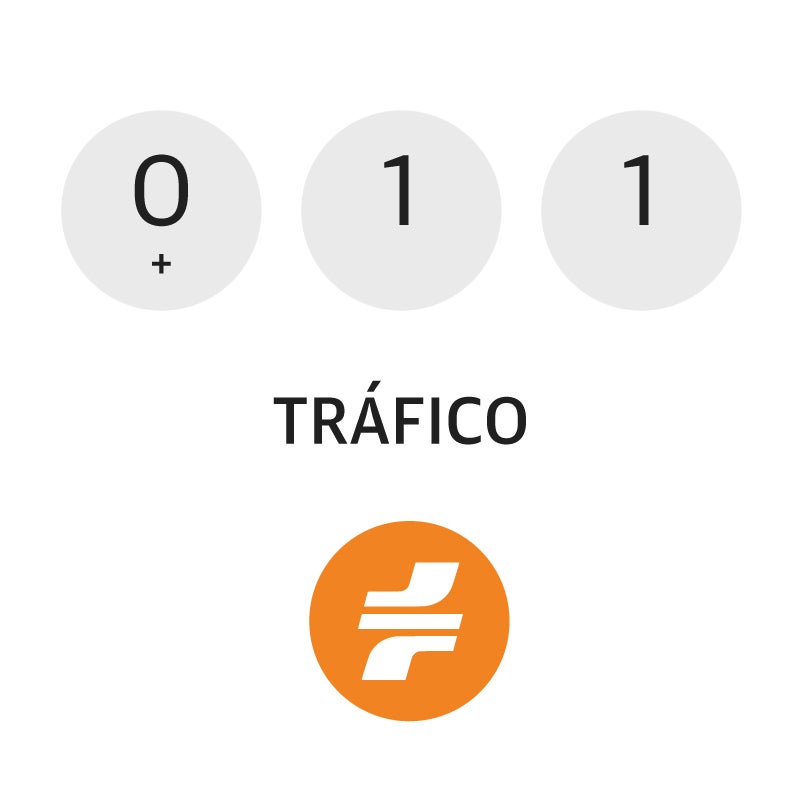 What is the state of traffic on the A1? 011 is the traffic information service of the General Directorate of Traffic (DGT) that reports on the state of highways by highways or by provinces, where incidents are detailed, for example if there are retentions due to an accident or if the road is cut off by floods.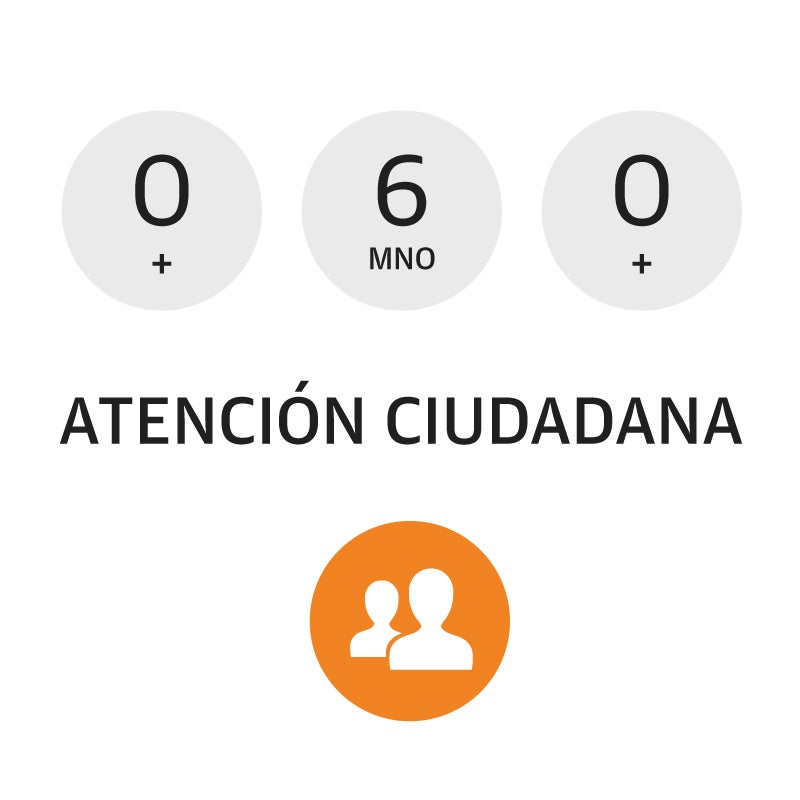 Where can I make an appointment to renew the DNI? 060 is the citizen service of the General State Administration. It offers general information on public services and procedures provided by this Administration, from public employment, financial aid, subsidies or scholarships. You can call to make an appointment to renew your identity card or passport. It also offers weather information.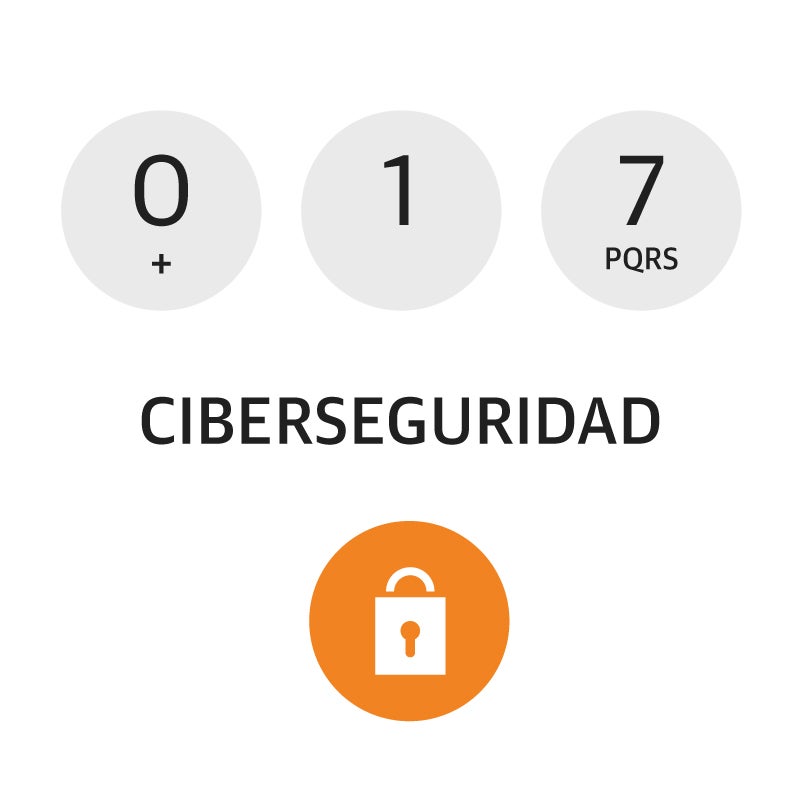 Someone has impersonated my identity on the internet. Its helpline is 017. It has been in operation for three years and has received 185,000 queries. It is a free and confidential service, available from 8 in the morning to 11 at night, 365 days a year. It is managed by professionals who offer technical, psychosocial and legal advice on cybersecurity matters, with special emphasis on minors. Among minors and their environment (parents and educators) the growing concern about privacy and reputation in social networks and school cyberbullying stands out. Among citizens, the issues of concern are online fraud (such as 'phishing') and identity theft.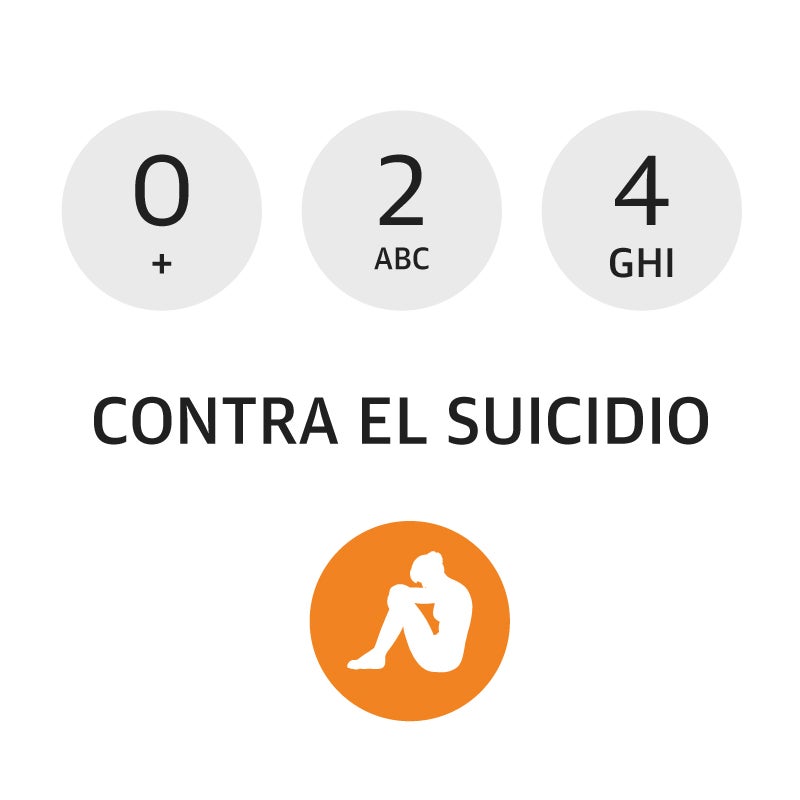 I want to end it all, I don't want to live. The suicidal behavior hotline (024) works 24 hours a day, 365 days a year and provides emotional support to people who are thinking of taking their own life or are already trying to, and to their families. Launched in May 2022 by the Government, it handles some 340 calls a day. From people who have suicidal ideation or relatives who call to request information about suicide or to demand comfort for a duel. It is the first public phone for suicide prevention that works throughout Spain. Outside the public sphere, there are other initiatives such as the Telephone of Hope (717 003 717) and the Fundación Anar, specialized in minors (900 20 20 10).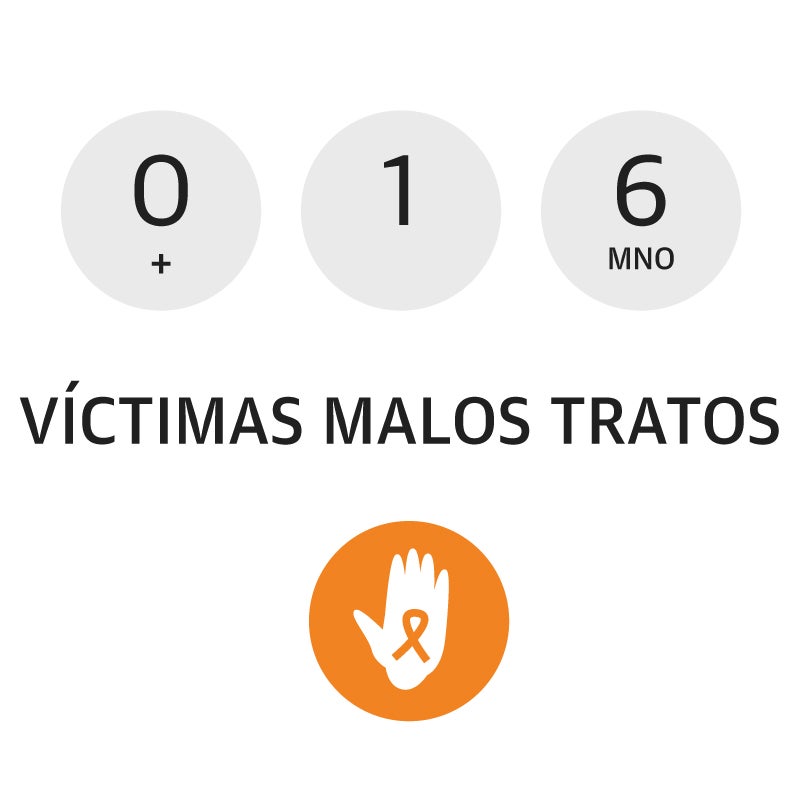 My husband beats me, but if I separate I fear for my children. 016 is at your disposal 24 hours a day for immediate attention. Likewise, it also provides a legal advice service from 8 a.m. to 10 p.m. from Monday to Sunday. Contacting 016 is the first step for women victims of gender violence (and their environment) on what to do in case of abuse. It is a free, confidential and open telephone number for anyone who needs information, advice or support. The call does not leave a trace on the invoice, but it must be manually deleted from the phone's 'sent calls' record.
016 also offers information on resources such as employment, social services and financial aid for victims of abuse. It is not exclusive for women to call, but anyone in the victim's environment can call. If we are in a situation of immediate danger, we should not call 016 but 112, although from 016 they have call diversion. And if we are witnessing an act of gender violence, it is also advisable to call 112 to receive immediate assistance from the police or health care. And in case of being minors, the telephone number is that of the Anar Foundation for Children and Adolescents: 900202010.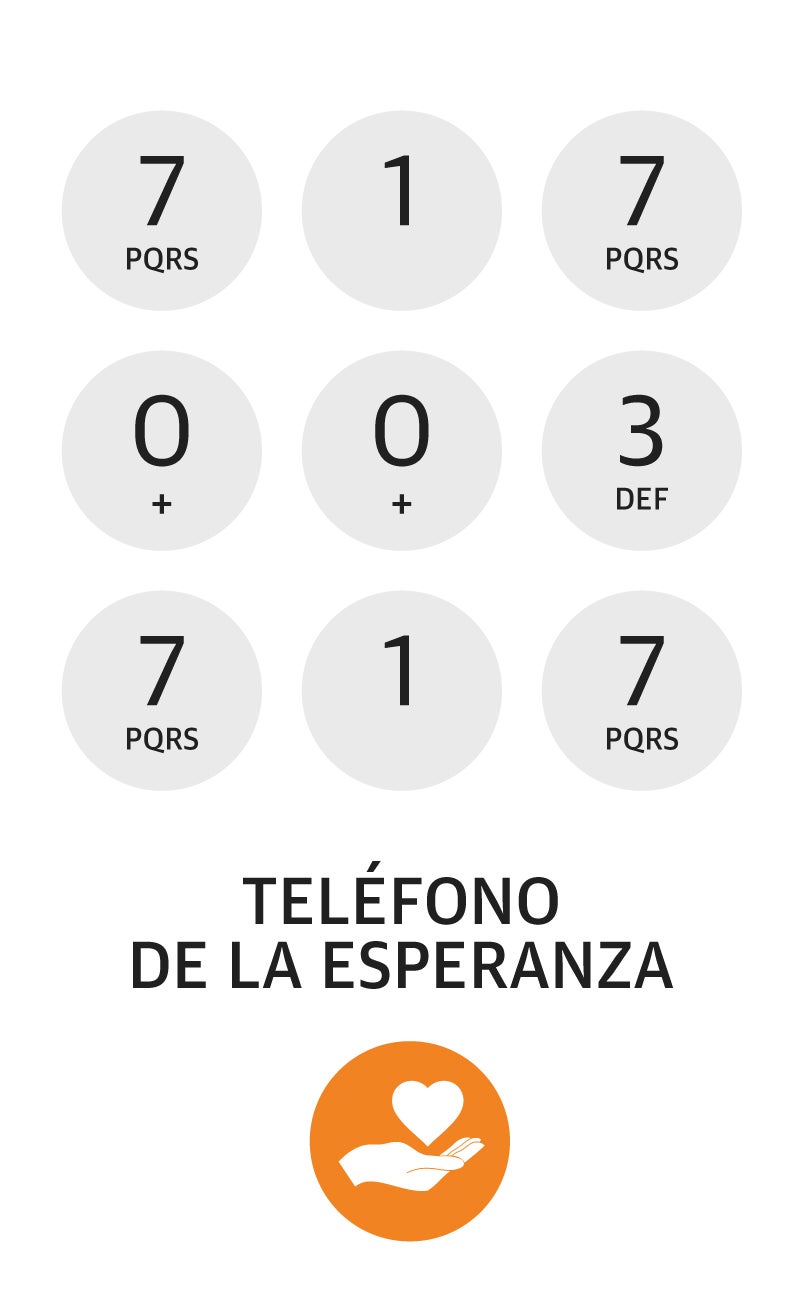 I'm sad, I feel alone, what can I do? The Telephone of Hope is here to help you. It is 717 003 717. Its volunteers and psychologists are available day and night every day of the year. And they deal with a very diverse range of topics. Unwanted loneliness, lack of communication, symptoms of depression or anxiety, and suicidal ideation are among the most attended cases. Last year it registered 183,000 requests for help in matters such as emotional health and vital crisis.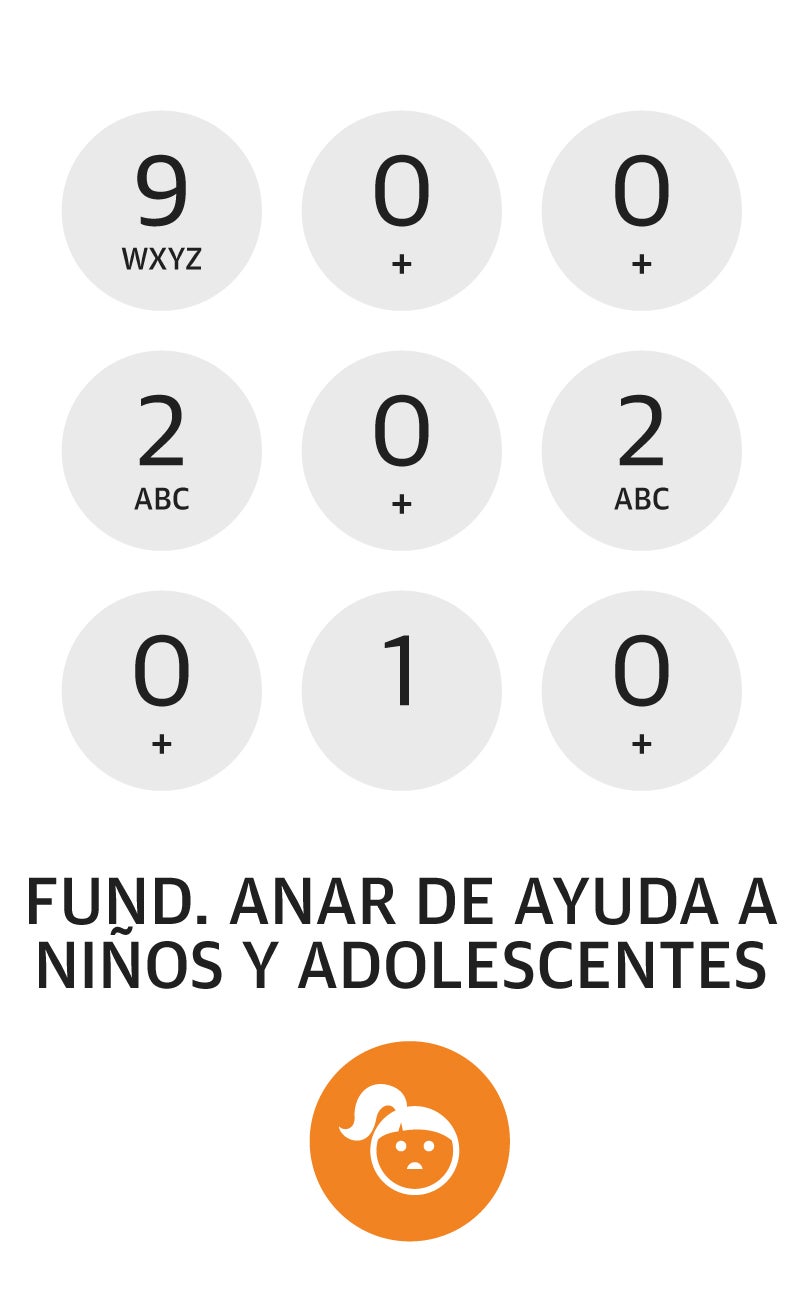 Going to school is torture, in class they make my life impossible. At the Anar Foundation, which helps children and adolescents, they provide an immediate response to any problem that may affect a minor: relationship difficulties, violence in its different forms (physical or psychological abuse, bullying, gender violence, sexual abuse… ) or psychological problems among others. Any child or young person can dial 900 202 010, which is free and confidential, and will find a psychologist on the other side who will listen to them for as long as necessary, who will guide them through their problem and help them find a solution. And since behind a minor with problems, there is an adult who needs guidance, Anar has a specific telephone number for families and schools: 600 505 152. At the same time, Anar maintains an agreement with the Ministry of the Interior to manage cases of missing children and adolescents. The telephone number is 116000. They all work 24 hours a day.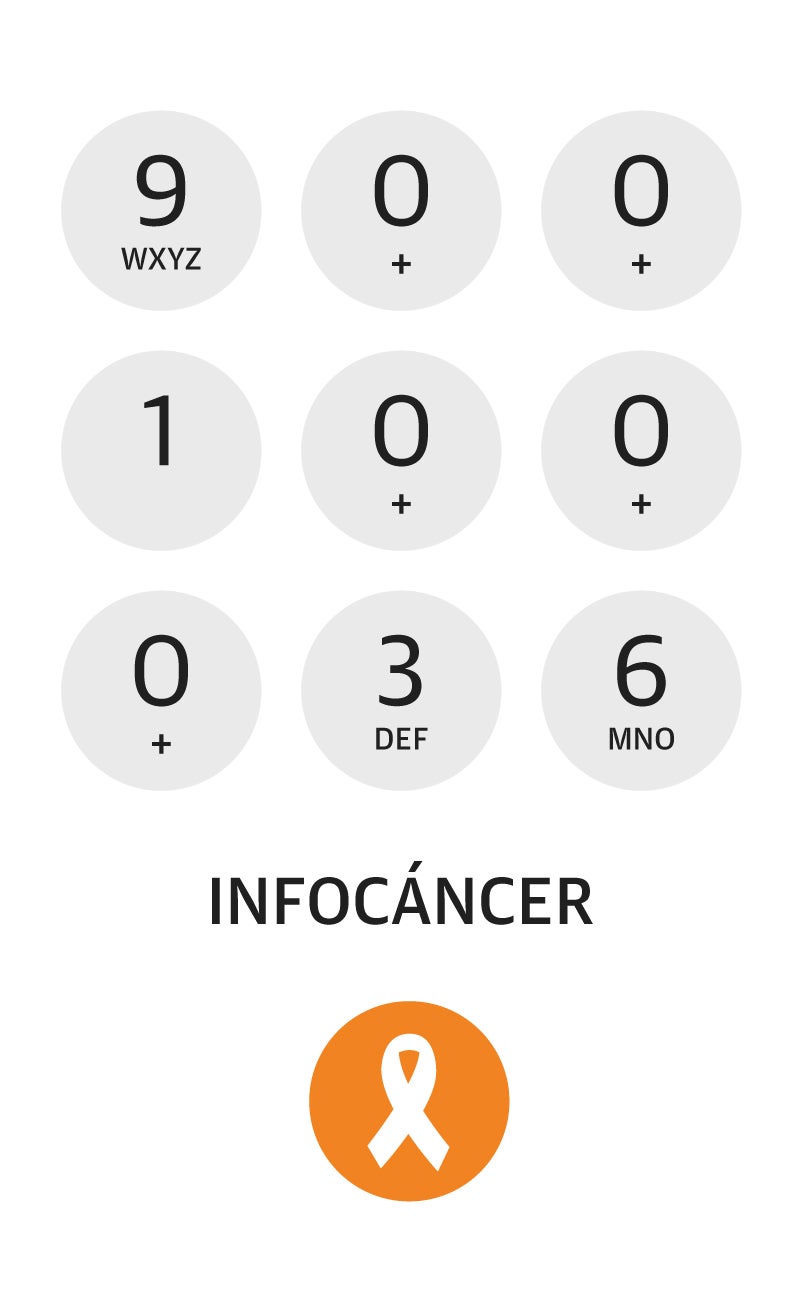 I've been diagnosed with a tumor, but I don't want to alarm my family. His telephone number is Infocáncer, 900 100 036. It belongs to the Spanish Association Against Cancer. It works 24 hours a day. It is the only one in Europe that does so in the field of care for cancer patients and their families. Last year he received nearly 200,000 calls. It offers information on how to detect a tumor, treatments and answers questions about the disease. There are also people who simply call to vent or have a shoulder to lean on without 'distressing' the family.' And there they are with their hands outstretched. It also offers, by the way, very useful information for quitting smoking.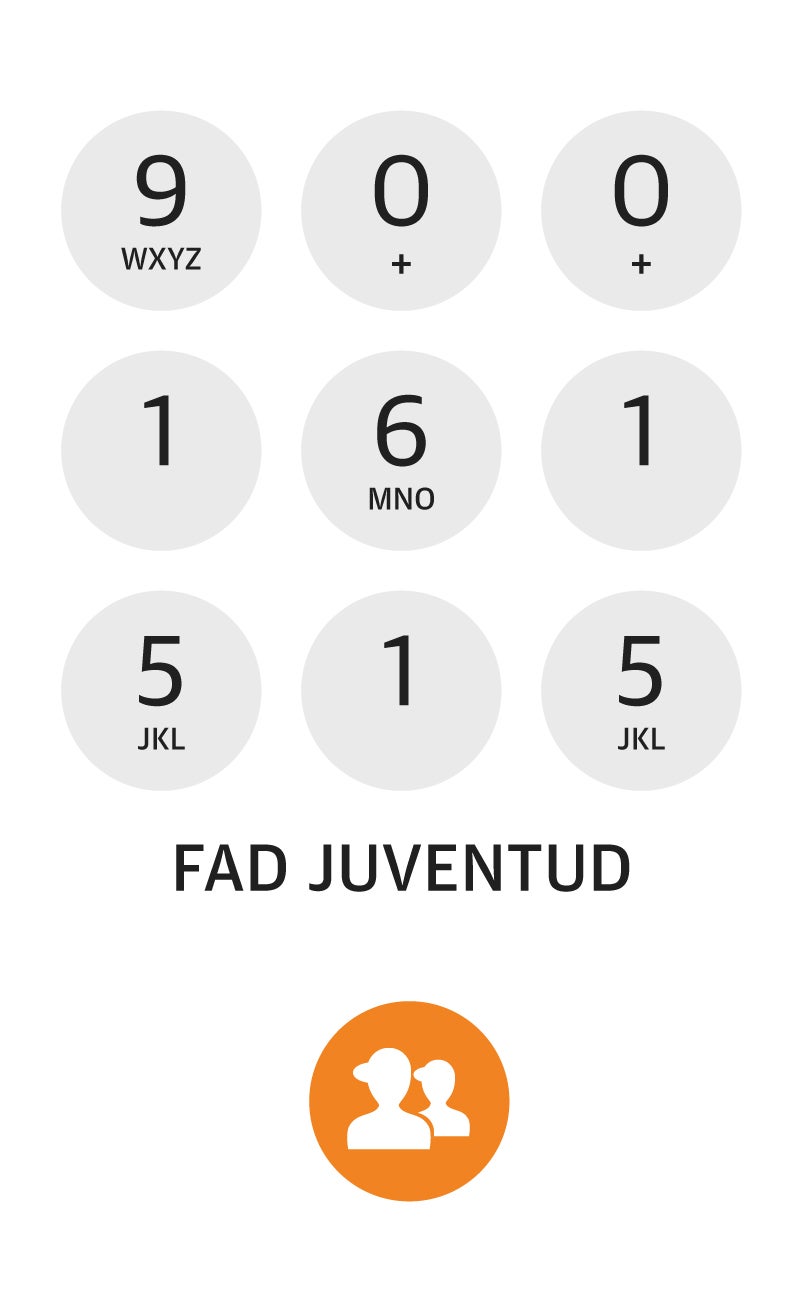 I smoke joints, I do coke… I want to get out of this spiral. Fad Juventud advises on how to act in the face of problems related to drug use and other risk behaviors and guides fathers and mothers to deal with situations and problems that arise with their children. It works from 9 in the morning to 9 at night from Monday to Friday. He also answers by WhatsApp (681 155 160). In addition, it has a specific service to guide and provide psychological support to young people with problems of emotional and social discomfort (Tel 900 16 15 15 / WhatsApp 623 22 05 70).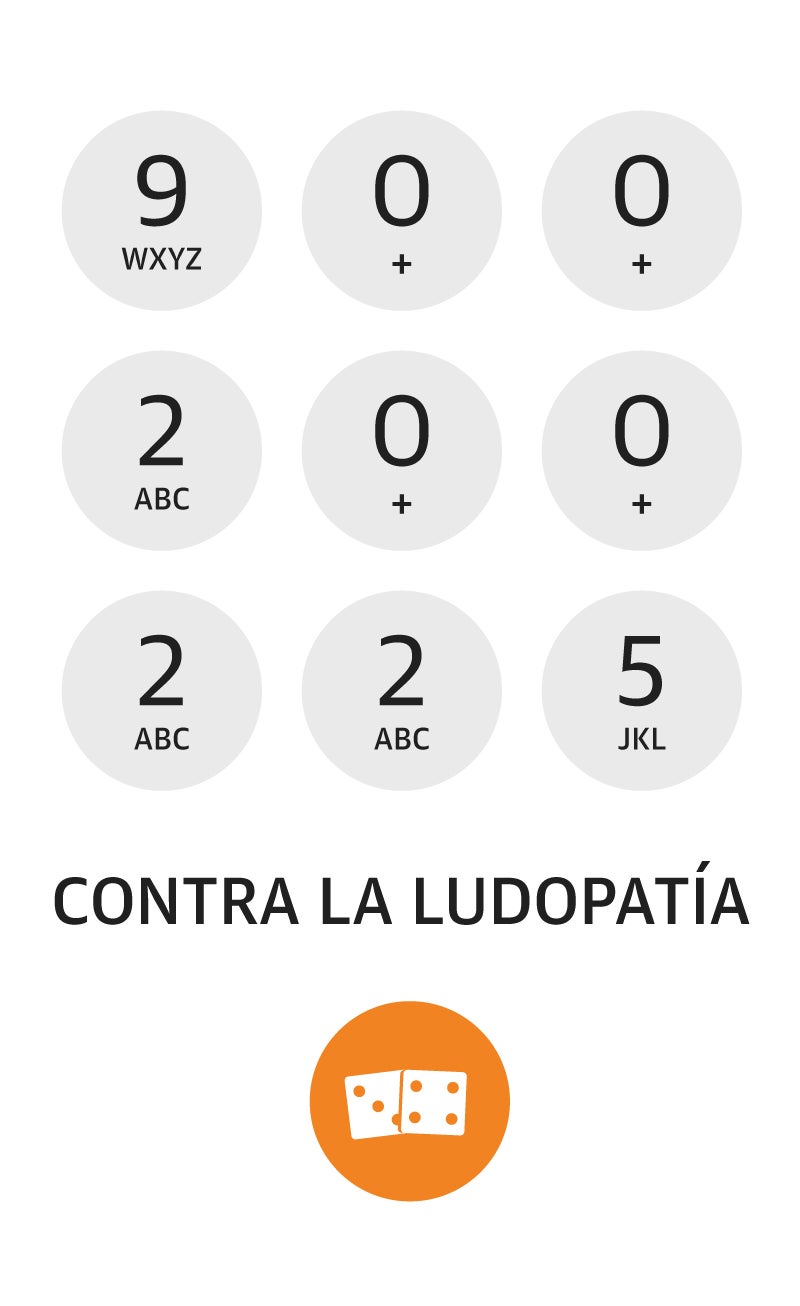 I leave my salary in online games. I need help. On this telephone number of the Spanish Federation of Rehabilitated Gambling Players you will find information and help against compulsive gambling. Available 24 hours a day for people addicted to gambling or their families, it also provides information on the location and times of therapy sessions.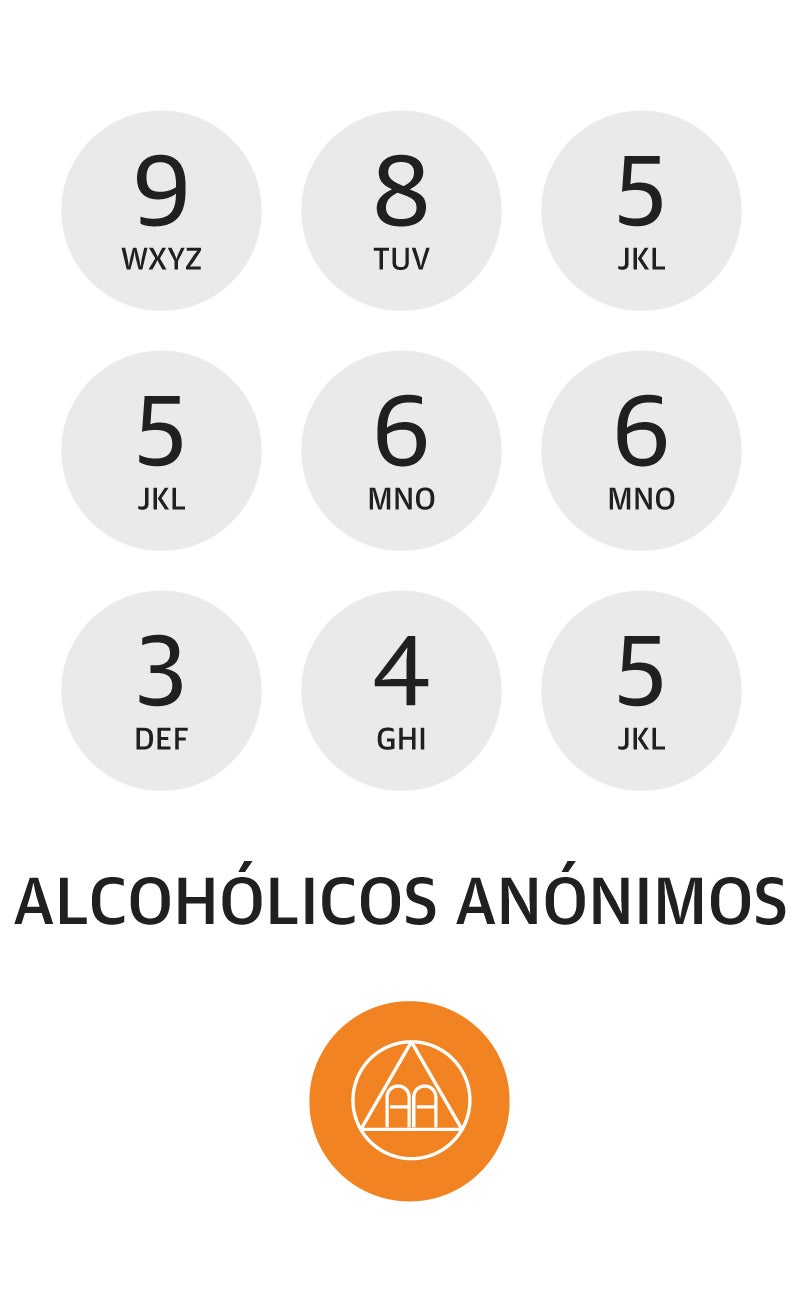 I want to stop drinking. Where do I go? On this phone someone is going to help you give up alcohol. It is the telephone number of the central office of Alcoholics Anonymous and it works from 07:30 to 15:00. However, on the website you can find the telephone number for each province. Any questions that those attending the therapy meetings have are also reported.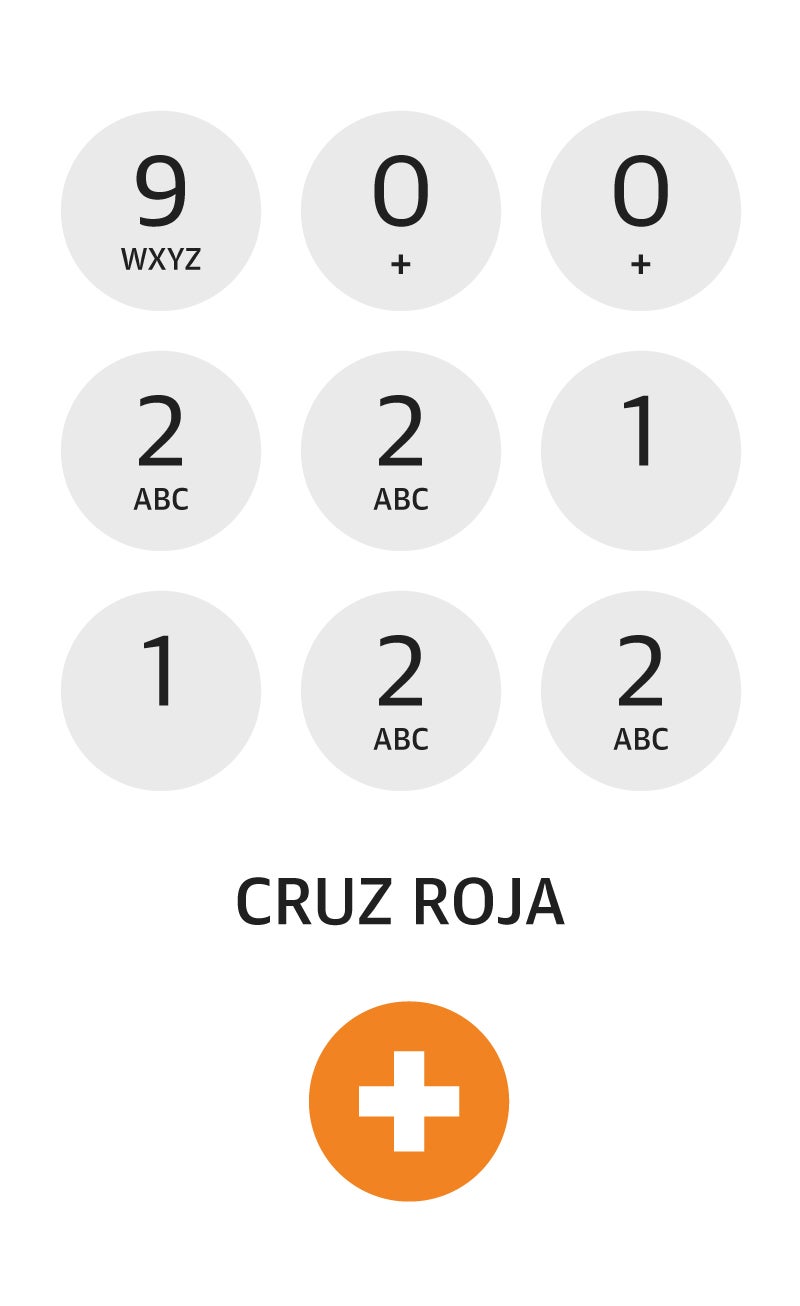 I can't make it to the end of the month and the house lacks milk, rice…. The Red Cross telephone number (900 22 11 22) is there both to give and to offer help: material resources, food, products, guidance, information on health, training or employment, as well as for those who want to channel their help through this humanitarian organization , the largest in the world and implanted in Spain for 158 years.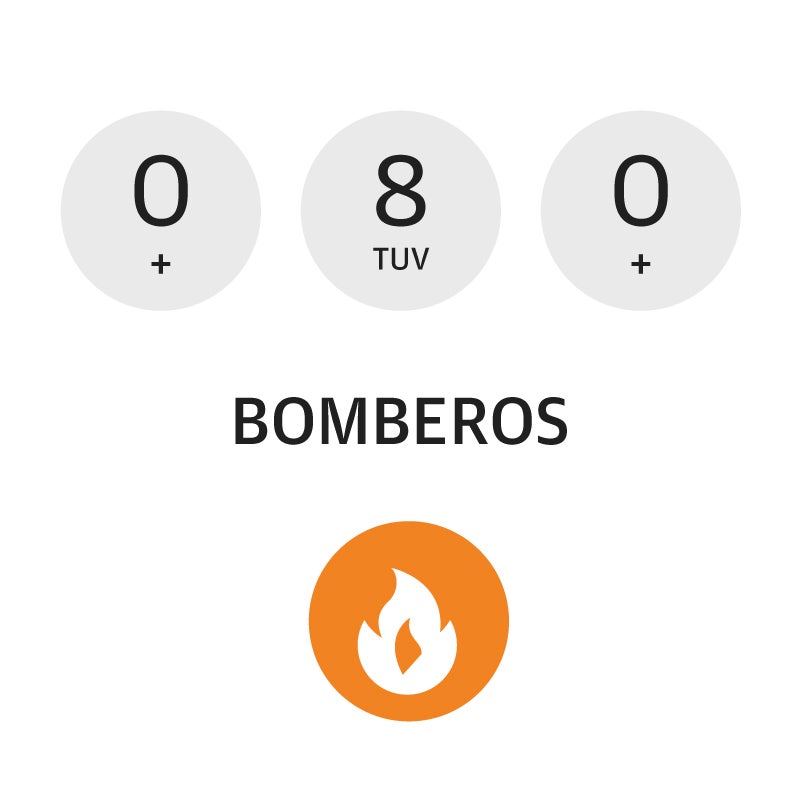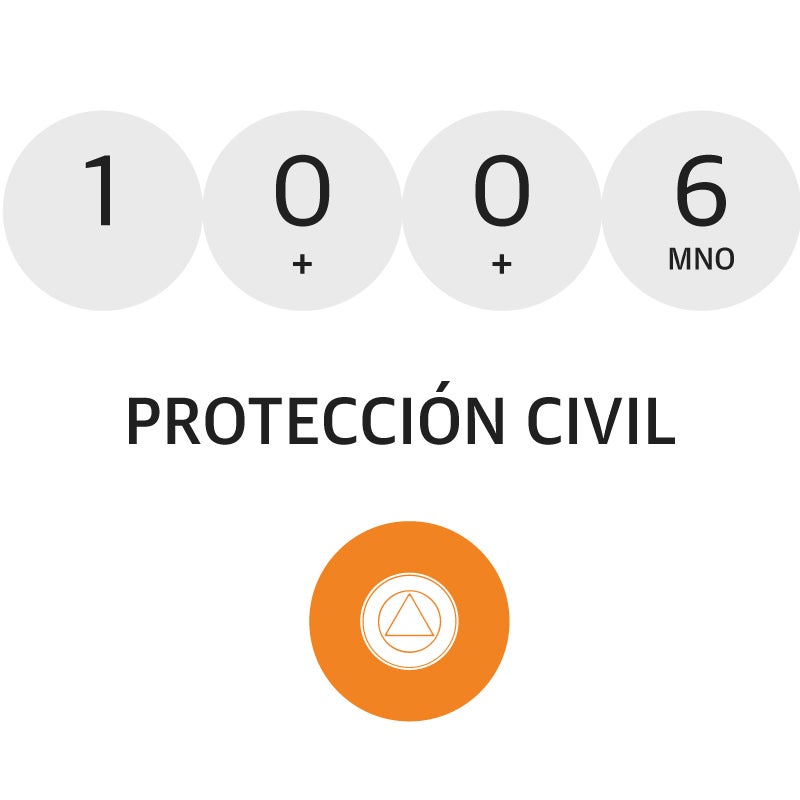 Other helplines. Both the Fire Department and Civil Protection telephone numbers are usually referred directly to 112, the emergency telephone number that attends to urgent needs. Among these needs are firefighting or the protection of people, property and the environment in the face of catastrophes such as floods and earthquakes.
#017.. #telephone #numbers #case #emergency